Army of Love
reviewed by Russ Breimeier

Copyright Christianity Today International

2002

1 Feb

COMMENTS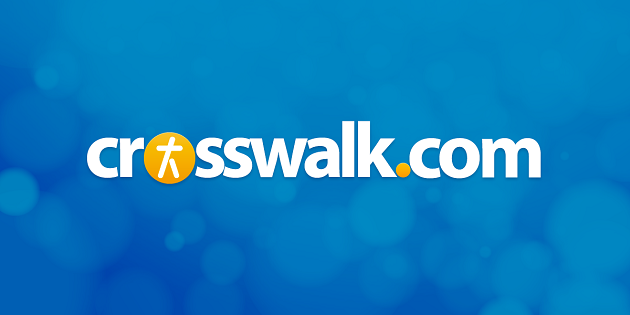 Sounds like … slickly produced Christian pop reminiscent of Plus One, True Vibe, PFR, and Michael W. Smith.
At a Glance … Jake can't seem to decide what kind of band they want to be, but there are some good tracks and it's all well made.
In late summer 2000, the Canadian Christian band Jake released their self-titled debut album-and in the process confused everyone with their band name. The Penner brothers (eldest Toby and his younger fraternal twins, Marty and Josh) took the name in honor of the long line of men named Jake in their family. Being in a musical family, all three of them learned to play instruments at an early age (guitars, bass, and keyboards) and sing vocals-though Toby handles most of the lead vocals and songwriting. Early last year the band was on a call-in Christian radio program, and the subject veered to the fact that love and healing can happen only when we forgive others in our communities. The host mentioned that we, as Christians, "need to be like an army of love." And thus, a song and album title were born.
Jake reunites with producers Eldon Winter and Steve Rendall, and they excel at slick pop production (as they proved on Matt Brouwer's deubt). For about half of Army of Love, Jake manages to rock it up a little more than their dance-pop debut. The title track easily is one of the best songs these guys have recorded, and its message of finding practical ways to love the people we interact with daily will resonate with a wide Christian audience. Almost as rocking in sound are "Brighter" and "Free," which sound like an attempt to mimic U2's Pop album. Jake is arguably at their best when they pull off a well-written ballad. "Now I See" is a somewhat routine ballad about how we need God in both good times and bad, but it's still absolutely beautiful and well done. "We love because God first loved us" is the theme behind "This Is Love," a solid ballad that sounds somewhere in the same vein as PFR's "The Love I Know" and FFH's "I Want to Be Like You." Speaking of PFR, Toby is a dead ringer for that band's lead singer, Joel Hanson, on "Underwater," perhaps the best-written song on the album in its depiction of how we feel when God is seemingly absent in our lives. Jake also pulls off a fairly good modern rendition of Michael W. Smith's "I Am Sure," a fine pop song that has sorely needed a fresh take in the last 15 years.
If Jake had stayed true to this standard Christian pop/rock formula, then Army of Love could pass for a good (if not predictable) sophomore release. Unfortunately, the other half of Army of Love is mired in teen pop and cheesy songs, which seems to imply that these guys haven't quite found their sound yet. Jake has expressed some reluctance in being called a boy band. If the Penner brothers want to avoid this label, then writing a song such as "Raining" (which easily could pass for something by Plus One or Backstreet Boys) isn't the way to do it. Though it sounds a little out of place compared to Jake's pop/rock sound, it can't be called a badly written song, unlike the impossibly cheesy "Crazy." This is followed by another boy-band track, "Take a Ride," which is apparently about nothing more than the need to cruise in the car with the windows down and the music turned up loud. And then there's the sappy ballad "Been a Long Time" — "Isn't it crazy what your heart can do sometimes / When it's not the same as yesterday / You open up your eyes / And you see the face you've been dreaming of / And you know that you're about to fall in love."
I'm the last person to suggest that a Christian album must be filled only with Christian songs, but these last three tracks just don't have anything to offer beyond silly love song clichés. Since there was only one such tired-sounding love song on their debut, Jake seems to have taken a step backward with songs such as these. I think the real issue Jake needs to decide is who their audience is. Even the boy-band Hanson (a group of brothers who also play their own instruments) managed to attract an adult audience alongside the teens because of their ability to write classic pop/rock hooks. Jake sounds like they can't decide if they want to do rock or teen pop, and by trying to do both, I'm not sure they can keep the attention of the younger audience while being taken seriously by adults. Clearly they have the potential for an audience based on the hit singles and their pop sensibilities. Army of Love has its moments, but it also reveals a band that's still trying to find its artistic voice