Bring It On
reviewed by Russ Breimeier

Copyright Christianity Today International

2003

1 Apr

COMMENTS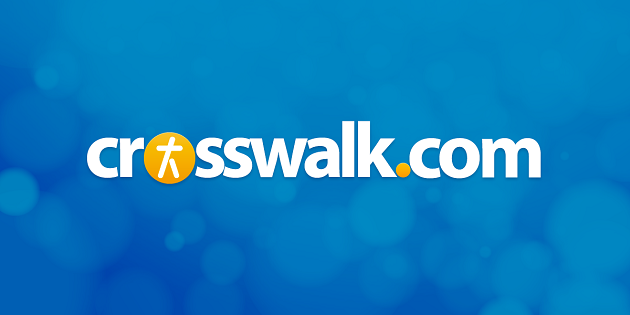 Sounds like … the Newsboys, if they dropped the Euro-dance pop sound in favor of modern guitar rock similar to Oasis, Smashing Pumpkins, and Teenage Fanclub
At a Glance … Phil Joel really steps out as his own artist this time on the impressive Bring It On, a strong improvement from his previous solo effort.
Hopefully you're not tired of the Newsboys yet, because if 2002 and 2003 are any indicator, they're not going anywhere. For starters there's last spring's Thrive, their best album in years, already featuring two smash #1 hits. Summer brought the release of the Newsboys' Thrive: Live at the Rock & Roll Hall of Fame DVD, an early taste of what fans can expect from the band's fall tour. Additionally, Sparrow also released Newsboys Remixed, an impressive reworking of the band's most recent material. You also can expect a new worship project from the Newsboys in February 2003, not even one year after Thrive's release. In the midst of all this, bassist Phil Joel somehow found a little bit of free time to come up with a second solo album, entitled Bring It On.
Most reacted to Phil's previous solo effort, 2000's Watching Over You with mild enthusiasm. With the help of bandmate Peter Furler in the production chair, Phil created a catchy programmed pop album with a strong Euro-dance influence – most would say a less impressive Newsboys album. When he headlined a small, multi-artist tour in promotion of Watching Over You, Phil displayed the skills and charisma of a strong frontman at a level only hinted at in Newsboys songs such as "Woo Hoo" and "Entertaining Angels." The album was a little success, proving that Phil could stand apart from the Newsboys if need be, but he's still better with the band.
All of that changes with Bring It On. Imagine if the Newsboys kept their melodic songwriting, but dropped the Euro-dance pop in favor of a modern guitar rock approach that rivals bands such as Oasis, Everclear, Smashing Pumpkins, and Matchbox Twenty. Produced by Joe Baldridge (Jewel, dc Talk), Bring It On features an impressive and solid team of musicians. In addition to bass and lead vocals, Phil handles guitars and "other stuff" (probably programming and keyboards). Justin York is additionally strong on guitar, Lindsey Jamison rocks the house on drums, and musical jack-of-all-trades John Mark Painter (Fleming & John) contributes "all the other stuff." In fact, the other four members of the Newsboys contribute their skills on various tracks. The resulting band mix is tight and terrific – the drums are aggressive, the electric guitars shimmer, occasional production gimmicks flourish, and Phil's wonderful rock vocals carry you through it all.
I was hooked with the first track, "Resolution," a strong modern rocker, which sounds a bit like the Newsboys' "John Woo" at first, but ends up being less electronic and more guitar driven. Inspired by a men's prayer group, it's a song of accountability and friendship in which Phil sings, "Hold me to my resolution and I will do to you the same / A stand of three cords is not easily broken / Together we are stronger, we will never stay the same." "Move" is a wonderful piece of ear candy that blends classic and modern rock by combining the sounds of T. Rex and The Clash with Beck and Smashing Pumpkins. The first single, "I Adore You," begins with a jazzy sounding verse and changes into a worship chorus similar to Newboys' "It Is You." I'm always on the lookout for practical songs that can be used for events such as worship, Christmas, and weddings; "Passing Angels" is perfect for funerals. Somber yet hopeful, it's a beautifully written arrangement performed here on an old upright piano and a violin, which gives it a classic '70s and '80s art-pop sound. The lyrics are perhaps a little simplistic, with less than ten lines of words that repeat in their entirety three times. But it's not too personalized to Phil and Lindsey (who co-wrote), making it applicable to anyone who's ever lost a loved one. Death segues into a celebration of life with "All So Good," a catchy praise offering that thanks God for his goodness and blessings, which includes Phil's daughter Phynley in a very cute cameo.
The highlights on Bring It On, though, are the infectious rock anthems, such as "No Longer," which sounds like a cross between Newsboys and Oasis in a song of commitment and dedication to the Lord and the calling he's placed on our lives. Lindsey goes delightfully nuts with the drums towards the end on that one, and it's but one example of a song on this album that begins as a deceptively generic rock song, only to evolve into something far more glorious after three minutes. "The Man You Want Me to Be" starts with a gentle Newsboys drive, only to build into a rousing Irish-flavored rock anthem (though not necessarily like U2). "Fallen in Love," however, does start like a song of praise with a generic U2 sound, but it really goes someplace special by the end, exploding into a big backing choir of vocalists and handclaps. Then there's "Take My Life," a powerful rock anthem that builds from simple guitars to a bombastic arrangement with louder guitars, pounding drums, piano, strings, English horn, and some of Phil's most passionate singing ever as he wails, "Whatever it takes, whatever you want, bring it on!" This one has John Painter's fingerprints all over it, and it's obvious everyone involved had fun making this the big finale.
The only thing about Bring It On that's sometimes lacking is the lyrical content, which is neither amateur nor profound. At times, Phil displays great passion with songs that seem like an introspective prayer journal, mostly focusing on his desire to recommit his life as a man of God. It's the quality of the sound that earns Bring It On a strong recommendation, leaving you to wonder why Phil's version of modern guitar pop/rock isn't more embraced within the Newsboys – it's that good, and it would help diversify the band's sound. He really steps out as his own artist this time, with songwriting that's equally catchy and powerful. This album makes for great ear candy, perfect as background music or as something to pop into your CD player and crank up the volume.