Counting on God
reviewed by Russ Breimeier

Copyright Christianity Today International

2008

1 Sep

COMMENTS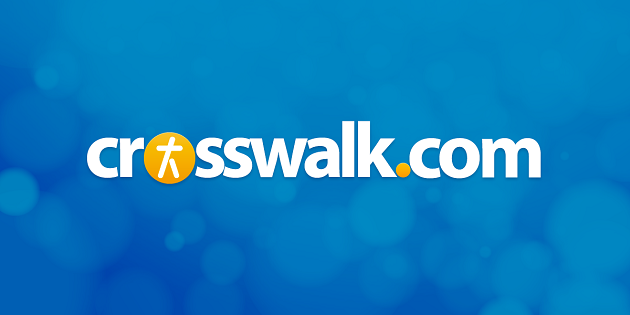 Sounds like … the energetic praise and worship of Hillsong and Passion, not to mention New Life's own youth worship team Desperation Band and breakout worship artist Jared Anderson
At a glance … as New Life's worshipful response to all they've endured the last two years, Counting on God is slightly better than the church's previous album, thanks to several well-written pop songs brimming with comfort and encouragement
Track Listing
Counting on God
Solid Rock
Mighty King of Love
Glorified
Savior
Unfailing God
I Will Stand
Greater
Worthy
God Has Come
Yahweh
Overcome
When New Life Church of Colorado Springs recorded My Savior Lives in 2006, the project was simply intended as a worship resource that also unified the mega-church's various worship ministries. Little could the congregation know that it would also precede controversy concerning their former pastor Ted Haggard, and then tragedy with a shooting that happened on site in 2007. As Pastor Ross Parsley and the other worship leaders from New Life explained in our interview, those songs helped prepare the church for the trials and testing they would endure.
So as you'd expect, Counting on God is New Life Worship's response to all they've been through. This focus becomes immediately apparent with the punchy title track that opens the album, a simple declaration of faith in the Rock on which they stand: "The miracle of Christ in me is the mystery that sets me free." Similar expressions of confidence and comfort continue throughout, providing listeners with inspiration from the New Life's story, as well as encouragement in facing their own adversity. Yet one of the best tracks is also the only one not written by the worship team—continuing with the album's overall theme, "Unfailing God stands out for its strong melody and beautiful use of acoustic guitar and soft synth.
The worship artists of New Life's Desperation Band nonetheless contribute greatly to this project. Jared Anderson again proves himself New Life's equivalent of Chris Tomlin, demonstrating a continued knack for memorable melodies in "Glorified," "Worthy," and the title track. Glenn Packaim does nearly as well with his anthemic declaration of worship in "I Will Stand" and the hope-filled "God Has Come." And Jon Egan contributes the gently comforting "Greater" as well as the soaring finale "Overcome," clearly a congregational favorite by the overwhelming audience response. Incorporating the lyrics of "Blessed Assurance" toward the song's end presents another highpoint that never wears out its welcome despite the 10-minute duration.
That much can be said for the album as a whole. It's better paced than most in the modern worship genre, building the song arrangements and varying the sound from track to track. Still, it's still not a radical departure from the norm. Like Gateway Church in Texas, New Life often sounds like America's answer to Hillsong—even a song like "Mighty King of Love" sounds like the usual upbeat modern worship despite some of its R&B/funk inclinations. And the attempts to modernize the sound with DJ record scratches seem comparatively passé and while not overwhelming, are a little annoying after just a few songs.
But overall, Counting on God is slightly better than My Savior Lives. Perhaps that's further testimony of New Life finding joy and peace in worshiping God through all that they've been through these last two years.
Copyright © Christian Music Today. Click for reprint information.