First Try at Goodbye
Reviewed by Andy Argyrakis

Copyright Christianity Today International

2009

23 Jun

COMMENTS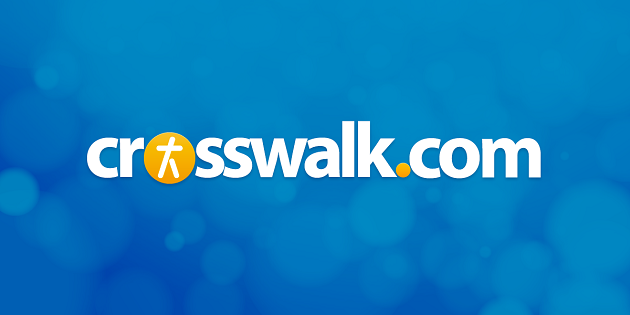 Sounds like … the exploratory organics of Over the Rhine and bluesy elements from The Band, crossed with the airy vocals of Fiona Apple or Jewel
At a glance … our very own music critic shows her artistic side throughout a pensive collaboration that often deals with the subject of closure
Music critics receive scores of CDs, and thus must be discerning when weeding through the masses to find true talent. Andrea Dawn Goforth tackles that task as one of Christian Music Today's critics, but now also finds herself as one of those artists wanting to stand out from the pack. Consider it done.
Along with fellow singer/songwriter Jeremy Junkin, First Try at Goodbye is tied around themes of closure and letting go of less than pleasant relationships. It's a prickly topic, but handled with poignancy, honesty and courage in these eight folk-flavored pop tunes.
There's also plenty of instrumental variety, ranging from Over the Rhine-inspired earthiness ("Better Be Good"), the bluesy side of The Band ("Over It"), and even classical allusions ("Clarinet Suite"). All the while, Dawn (who drops her last name here) recalls versatile vocalists Fiona Apple, Karin Bergquist, and Jewel, shaping her stylings somewhere between folk, jazz and alluring indie pop.
For more information, visit www.andreadawnmusic.com.
Others worth noting:
Todd Warren
Breakthrough
4 Stars
Style: soulful indie pop; Marc Broussard, John Mayer, Paolo Nutini
In a nutshell: For a white guy, Todd Warren sure has plenty of old-school soul. This album is what it might sound like if Motown's legends traded in their slick dance steps for an acoustic guitar and added vertical lyrics.
For more information, visit www.myspace.com/toddwarrenmusic.
Christina Sanders
Clear
3.5 Stars
Style: pop; Rachael Lampa, Jaci Velasquez, Kelly Clarkson
In a nutshell: Some of her lyrics are cheesy, but there's no ignoring the potent pipes of this burgeoning pop star. Besides her unwavering range across the ballads, she's at her best between acoustic rock and plugged-in pop.
For more information, visit www.myspace.com/christinasanders.
Seasons
Which Way to Dublin Town
3 Stars
Style: Celtic rock; Ceili Rain, Iona, Joanne Hogg
In a nutshell: With instruments as diverse as the harp, hammered dulcimer and mandolin, this Irish outfit splits this full-length between Celtic instrumentals and soothing (though sometimes sleepy) vocal praises.
For more information, visit www.seasonsmusic.com.
To be considered for "Indie Spotlight," send a CD and press kit to:
Christian Music Today's "Indie Spotlight" C/O
Andy Argyrakis
465 Gunderson Drive
Carol Stream, IL 60188
Copyright © 2009 Christian Music Today. Click for reprint information.