Fly Away
reviewed by Andree Farias

Copyright Christianity Today International

2003

1 Dec

COMMENTS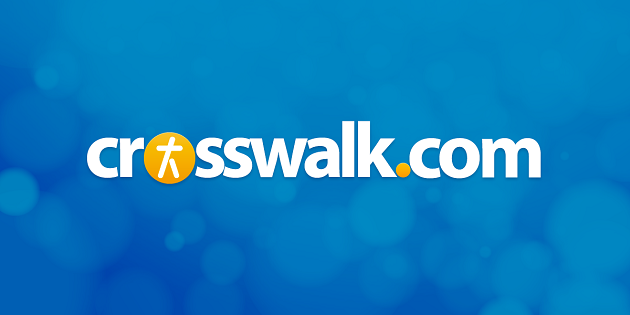 Sounds like … "hip-pop" in the truest sense of the word, with influences ranging from the acoustic maneuvers of Jack Johnson and early Beck to the pop excesses of Sugar Ray and tobyMac
At a glance … Wright is certainly a novelty act for Christian pop music standards, but his mishmashing of styles and super-hooky choruses aren't always as endearing or effective as intended.
For a newcomer, Paul Wright has certainly gone places. In preparation for his full-length debut, he released a preview EP a few months ago, played a key role in on the !Hero: The Rock Opera album and tour, co-produced Gotee boss tobyMac's track "Love is in the House" for Re:Mix Momentum , was featured on L.A. Symphony's "Gonna Be Alright," the first single from that group's album, and opened for Mars ILL and John Reuben on tour. It all adds up one of the most enviable promotional campaigns for an album's release.
A self-proclaimed "new generation singer/songwriter," Oregon-native Wright honed his skills as part of Frunt Row, a band he started with his college buddies. Somehow the group's enhanced EP made its way to Nashville, catching the ear of Gotee mogul Toby McKeehan. The group's material alone didn't prompt T-Mac to sign Wright. He was most impressed with the stuff Wright and his producer cooked up in the studio afterwards, which exuded a freshness atypical to the music being produced by other up-and-comers.
These tracks evolved into his debut Fly Away , an album that somewhat effectively marries Wright's acoustic pop leanings with commercial hip-hop-emphasis on pop, and lots of it. Throughout this "hip-pop," Wright sprinkles his lighthearted, part-sung/part-rapped narratives about fun and the Christian life. This is evident in the title track, highly representative of the sugary nature of the album. In it, Wright tells the story of a girl wishing for something more, and its acoustic vibe is very summery and airy—not unlike the work of surf-rocker Jack Johnson, but with a poppier edge. The first single, "Your Love Never Changes," has an interesting strummed intro to which Wright confesses his weaknesses before God, only to declare in the chorus, "But You love me just the same, whoa … and Your love never changes, no."
This lyrical simplicity is palpable in many of Wright's beach anthems, like the love-it-or-hate it "Flip-Flops," a song that's pretty self-explanatory with regards to its subject matter—namely, the author's florid summer footwear. On "West Coast Kid," another piece of ear candy, Wright and tobyMac detail the geographic relocation that followed the signing of their respective record deals: "And I'm a West coast kid living in Nashville/Moved here in the summer when I got my record deal," sings Wright. Switch coasts and seasons, and you've got T-Mac's part. "South Beach" and "Rock the Show" are poppy recollections on Wright's penchant for having fun—beachside or anywhere. The latter, particularly, boasts an infectious, tongue-twisting chorus likely bound to keep you singing for hours—involuntarily.
But it's not all fun and games. Wright really shines when he's not being silly. For example, the downtempo "Who is This Woman?" finds Wright pondering his romantic indecisions, while the touching "Mommy, Where's Daddy?" describes the questions of a child who grows up without a father. Finally, the heartfelt closer "Wonderful Creator" is a worshipful anthem and a fitting—though a bit clichéd—way to close to the album.
"If it sticks then I know it is a hit," he sings in "Rock the Show." That line seems to be Wright's mantra for Fly Away , an album that's not necessarily groundbreaking, but rather generally catchy and likeable. Sugar Ray, Sublime, tobyMac, and even Riley Armstrong have all in some capacity tried/influenced the white-rapper-with-pop-sensibilities thing that Wright is attempting here. But like candy, what's sweet to the palate may not be so good in excessive amounts. So I recommend enjoying Fly Away only in bite-sized doses.