God @ Work
reviewed by Russ Breimeier

Copyright Christianity Today International

2001

1 Jan

COMMENTS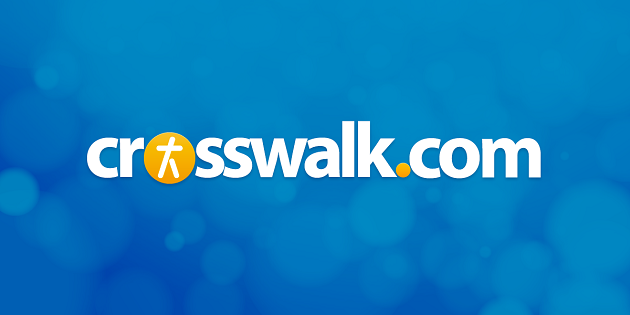 Sounds like … As eclectic a Gospel group as you've ever heard, blending traditional Gospel with rock, funk, jazz, hip-hop, and Latin
At a Glance … it's not quite at the same level as Kirk Franklin or Fred Hammond, but the diversity of musical styles performed by this choir sets it apart from the norm.
It's likely you've never heard of Excelsior, but this group of more than thirty voices from Minnesota has been around for 22 years. Besides touring regularly, Excelsior was also featured with Prince (as in "the artist") in his 1999 pay-per-view special (Prince is also a Minneapolis native, so it was likely a hometown thing). Though they are a Gospel music centered group, Excelsior isn't your average Gospel choir. The group's newest album, God @ Work, reflects a remarkable musical versatility that's as varied as rhythm-and-blues/hip-hop artist Tonéx.
Much of this musical variety stems from member F. Darnell Davis, a sort of musical renaissance man who wrote most all of the songs on God @ Work and played nearly every instrument on it. He's not quite the next Kirk Franklin or Fred Hammond, but he's got the potential. The songs almost always catch your attention, beginning with "He Changed Me," which reminded me a lot of "Stomp" by God's Property from some years ago. It's got a traditional Gospel undercurrent to it, but it's delivered with an aggressive, modern feel. Similarly, "Hold On" is a blend of Gospel with in-your-face hip-hop, "Dance" is driven by the same funky sounds from Stevie Wonder's earlier works, and "You're the One" has a strong modern rhythm-and-blues influence. There's even a "Latin Praise" interlude that segues into "Lift Him Higher," which incorporates Gospel, jazz, and Latin rock (a la Santana) all in one package. The track that really caught my ear was "Calvary," a simple and powerful summary of the price Christ paid for us. The core Gospel sound is highlighted by rock-blues guitar riffs and a heavy rock chorus that builds in intensity as the song progresses. Powerful stuff.
I love eclectic albums, and Excelsior impressed me with their musical diversity. It is, however, so diverse that it almost feels more like a compilation of various artists than the singular musical vision of one group. Another problem is that the quality of the production isn't always top-notch. Generally it's a well-produced and performed album, but there are times when it's obviously programmed on Darnell's computers and keyboards. These days, lots of rhythm-and-blues and modern Gospel artists completely record their music in a digital studio (i.e. computers). The trick is to avoid making it obvious it was recorded on a computer, or else to make it sound so unbelievably good that no one cares. There's a keyboard-based prelude called "White As Snow" (which is actually the hymn "Nothin' But the Blood") that leads into the song "Your Blood." On those two tracks in particular, the keyboard strings sound incredibly fake for a studio recording, and surprisingly there's a bit of vocal intonation (i.e. vocally out-of-tune) in the choir. It's really too bad, because other than a few slip-ups such as these, God @ Work is an impressive Gospel project that's often interesting and always worshipful. Whether you're looking for a traditional or diverse Gospel project, Excelsior's latest has something for you.