Grace Like Rain
reviewed by Russ Breimeier

Copyright Christianity Today International

2003

1 Jul

COMMENTS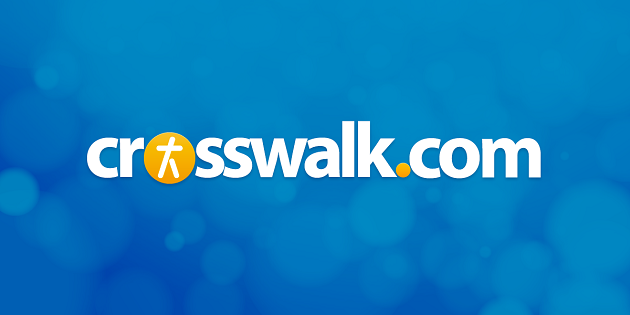 Sounds like … Todd Agnew is clearly influenced by rock artists such as Dave Matthews Band, Creed, and Counting Crows, as well as the great hymns of the church
At a Glance … Todd is a musical chameleon in the way he so convincingly mimics mainstream artists, and the result is an excellent worship album that draws listeners into closer communion with God.
The distinct influences on Todd Agnew's music are unmistakable in his national debut, Grace Like Rain. "Reached Down" is strikingly similar to Dave Matthews Band favorites "So Much to Say," "I Did It," and "What Would You Say." The first single, "This Fragile Breath," is a rocking power ballad reminiscent of Creed's thunderous and throaty gusto. Todd also claims a strong Counting Crows influence, though other roots rock bands such as Third Day and Hootie & the Blowfish also come to mind. Todd's skills as a musical chameleon might peg him as another Christian artist imitating the mainstream, but that judgment may be too hasty based on the intentions behind this album and the quality with which it is performed.
The 32-year-old Native American was adopted and raised by a Christian family in Texas, growing up in the church on a steady diet of traditional and contemporary worship music. In time, Todd became a youth worship leader, and he began noticing that worshippers become complacent over time: "When I learned a song at a camp, I sang it with all I had, but when I sang in church, it was just routine." Todd honed a talent for fusing contemporary rock styles–like Dave Matthews Band (DMB) and Creed–with worship. He eventually looked up Christian music veteran Dana Key (DeGarmo & Key), asking to use his Ardent Studios in Memphis to record an independent project. Dana ended up offering Todd a recording contract that the young artist never intended to pursue.
Blending modern rock styles with worship is hardly unique, but it's rarely done this well. Often, the results aren't compatible with congregational singing, but Todd pulls it off. His magnificent "Grace Like Rain" takes the familiar text of "Amazing Grace," changes the melody, adds a new worship chorus, and sets it all against a modern acoustic rock style resembling DMB and U2. (A slightly less effective "rock mix" of the song–more reminiscent of Creed–is one of two hidden tracks. The other is a rock cover of the hymn "Savior, Like a Shepherd Lead Us" akin to DMB's "Don't Drink the Water" and Third Day's "Show Me Your Glory.") There's also the hymn "Come Ye Sinners," again setting old words to a new acoustic rock sound and melody.
Todd has a terrific rock voice, somewhere between Dave Matthews' complex vocal style and Scott Stapp's pop-metal growl. He's a decent guitarist smart enough to surround himself with talented studio musicians who can recreate popular rock styles. "Reached Down" and "Romans 12:1" might sound too much like DMB, but few can mimic Matthews with such energy and excitement. And though "This Fragile Breath" sounds like a clichéd post-grunge power ballad, it's no different than Delirious copying U2 to inspire others to worship.
Another highlight is "Lay It Down," which effortlessly shifts from rock and blues to a full-throttle gospel vamp. "Still Here Waiting," a beautiful piano-and-strings ballad, is a passionate confessional: "I don't know where I turned around/From chasing what I always found completed me/More than I could dream/I don't know why I can't remain/Safe here where I always came to meet with You." A cover of Chris Tomlin's "Kindness" introduces some jazz instrumentation, a bluesy shuffle, and a duet with Shara Worden, who sounds similar to Jennifer Knapp
Every song on Grace Like Rain is enjoyable to some degree, and it's certainly an excellent worship album. In a sense, Todd is like a rock version of Fernando Ortega or Tommy Walker, with a knack for making old hymns sound fresh. Now if only there were more of Todd in the music, and less of the sense of imitation. He's too talented to be saddled with a copycat label. Grace Like Rain might lack creativity and originality, but it's rife with versatility and quality. One gets the sense that Todd is willing to use any style within his means to lead a generation closer to God in worship. That's a good thing, as long as it's done with the excellence found here.