Hearts of the Innocent
reviewed by Russ Breimeier

Copyright Christianity Today International

2006

1 Mar

COMMENTS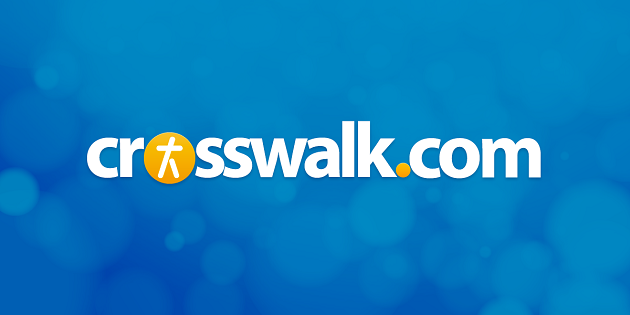 Sounds like … the familiar though popular neo-grunge rock and metal of bands like Nickelback, Jeremy Camp, Hoobastank, Day of Fire, Incubus, Falling Up, Lifehouse, and Building 429
At a glance … though not a particularly innovative or unique album amid all the other melodic rock/metal bands, Kutless proves they at least do it better than most thanks to some stylistic variation and lyrics that avoid most of the usual clichés
Track Listing
Hearts of the Innocent
Shut Me Out
Beyond the Surface
Smile
Promise of a Lifetime
Winds of Change
Somewhere in the Sky
Mistakes
Push Me Away
Changing World
Million Dollar Man
Legacy
Since their 2002 national debut, Kutless has quickly become one of Christian rock's most popular bands while also taking more than a fair share of critical lumps—much of that in response to 2005's formulaic worship effort, Strong Tower. But some have pegged the Portland band as derivative ever since their first album and 2004's follow-up Sea of Faces.
The varied responses beg the question: Does a band have to be innovative to be good? That depends on one's definition of "innovative," but there's not much unique about Kutless' sound. They were one of the first to emerge on the scene as a Christian alternative to neo-grunge metal acts like Creed, Nickelback, and Incubus, and the style has continued to foster careers for the likes of Three Doors Down, Lifehouse, Hoobastank, Day of Fire, Seventh Day Slumber, Falling Up, and Building 429. Kutless clearly has plenty of competition, but to their credit, they handle grunge pop/rock better than most.
Hearts of the Innocent proves that much, anyway. Produced once again by Aaron Sprinkle, this fourth album falls somewhere between the straightforward grunge rock of the first album and the ambient pop touches on Sea of Faces. It also now officially brings together two of BEC's bands, adding the original rhythm section of Seven Places (drummer Jeffrey Gilbert and bassist Dave Leutkenhoelter) to the remaining founding members of Kutless (lead vocalist Jon Micah Sumrall and guitarists James Mead and Ryan Shrout). Listeners would be hard pressed to notice a difference in sound due to these changes, and perhaps that's best, though they do seem a little more confident in their identity as a band—definitely a recovery from Strong Tower, which wasn't really representative of their sound.
Fans looking for more of the same stuff that characterized the band's first two albums won't be disappointed. The title track, a plea for youth who suffer through the heartache of divorce and negligence in a family, sounds more effortless than forced in combining melody with heavy rock. "Shut Me Out" is a bold and catchy declaration of faith, while the thunderous "Somewhere in the Sky" enjoys the pleasures of the world we live in: "I thank God for our freedom/There's nothing wrong with enjoying things in life/Spread the word that a smile's not beyond us." Things get a little heavier with the sonic powerhouse "Legacy" and the hardcore influences of "Million Dollar Man," which warns against the perils of materialism.
There are also the usual power ballads, though they avoid sounding too contrived. Sumrall almost resembles Dan Haseltine (Jars of Clay) for the guitar-driven pop of "Smile," a sweet conversation of faith shared with a stranger. Sprinkle and the band add some beautiful piano and strings to the mix on "Promise of a Lifetime," expressing brokenness that finds hope in the promises of Jesus—"Will you help me fall apart/Pick me up, take me in your arms/Find my way back from the storm/And you show me how to grow through the change." With the similarly lighter "Mistakes," Kutless imparts wisdom through confessional testimony—"Take a look into the past, see all the things I've tried/Looking for a truth inside but only finding pain."
Though it's not a widely diverse album, there's still enough variation from track to track that keeps it more engaging than the usual neo-grunge effort. The musicians aren't afraid to mix in some piano and atmospheric production within rockers like "Push Me Away" and "Beyond the Surface." And the piano hook in "Changing World" brings Kutless closer to a Brit pop sound, but it makes a welcome change of pace as Sumrall sings about faith in God's perfect timing.
Maybe it's because there are harder and softer bands out there that Kutless earns so much criticism. Operating from the middle draws attacks from both sides, yet it's because the band can combine those elements successfully and convincingly that they're likely more popular and interesting than most. No, Hearts of the Innocent doesn't really offer anything that hasn't been heard before, but it does mix catchy melodies with heavy riffs while relying on openly Christian lyricism that mostly refrains from cliché. It's just what fans of Kutless are looking for, and perhaps good enough to draw some naysayers too.
Copyright © Christian Music Today. Click for reprint information.