Hold on to You
reviewed by Christa Banister

Copyright Christianity Today International

2008

1 Jan

COMMENTS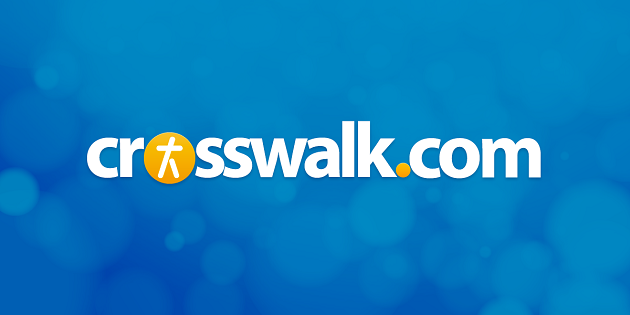 Sounds like … rootsy pop/rock in the vein of Dave Matthews Band, Mercy Me, Jeremy Camp, Building 429, and Third Day
At a glance … a fighting spirit fuels a dynamic collection of pop/rock anthems on Hold On to You
Track Listing
It Is Time
More Than I Am
Open Wide
Hold on To You
On My Knees
A Moment With You
Armor
You Are My God
Can You Hear Me
Sleep in Peace
Lift Me Up
Singer/songwriter Chris Dickson is a survivor. Not only did he did he have a debilitating brain tumor, but the condition was supposed to prevent him and his wife from ever becoming parents, a lifelong dream of his.
In a testament to the power of prayer and God's healing power, Dickson beat the odds. Not only is he tumor free, but Dickson and his wife are also the biological parents of two little girls.
Though Dickson's trial-ridden story certainly had a happy ending, he hasn't lost touch with the difficult times endured before those miraculous events. In fact, Dickson remembers those times of depression all too well. "Depression is real, and it hurts," he says. "It's so bad because it can be caused by physical and spiritual factors."
Ultimately, it's Dickson's powerful back-story that breathes new life into the well-traveled territory of his music. Even if you're a relatively new Christian music fan, chances are you've heard a song or two about God helping us through those inevitable rough patches. But in light of Dickson's testimony, those familiar themes take on new significance as expressed in tracks like "It Is Time" and "More Than I Am."
Not only does his powerful, pleasing vocal delivery—a cross between Mac Powell (Third Day), Dave Matthews and Jeremy Camp—drive the message home, but Dickson's lyrics aren't cut from the typical clichés either. For instance, on "Can You Hear Me," Dickson doesn't exactly mince words in his despair: "Darkness surrounds me/I hear You call to me and I think/How can I answer/When all I feel inside is broken/Shattered to pieces/I'm speechless from the anger I feel."It's that Psalm-styled lament combined with the reverent joy of songs like "A Moment With You" and "You Are My God" that provide welcome solace and rejoicing to anyone going through a particularly trying time.
Thankfully, such solace comes with pleasing musical accompaniment. Though Dickson isn't exactly reinventing the wheel with his chosen pop/rock template, the sturdy production from John Seymour (U2, Dave Matthews Band), the tantalizing pop hooks, and the aforementioned lyrics still make Hold On to You a project worthy of attention as a much-needed reminder that someone else has endured hard times like yours.
For more information about Dickson, check out www.christiandickson.com.
If you are an independent artist who would like to be considered for review on our site, please send your CD(s) and any related press materials to editor of independent artist coverage:
Christa Banister
Attn: Independent Christian Artists
300 E. 4th St. Suite 406
St. Paul, MN 55101
Due to the number of projects we receive, we are unable to cover or correspond with every artist that contributes. But we do give all submissions a fair listen for coverage consideration.
© Christa Banister, subject to licensing agreement with Christianity Today International. All rights reserved. Click for reprint information.