Hymned No. 1
reviewed by Russ Breimeier

Copyright Christianity Today International

2005

1 Aug

COMMENTS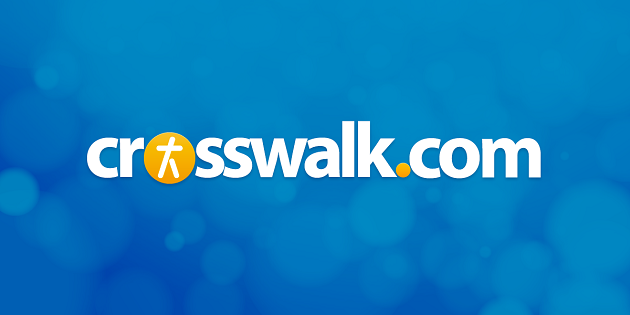 Sounds like … a sweet blend of Southern gospel, pop, rock, country, and soul resembling The Blind Boys of Alabama, Robert Randolph & The Family Band, Elvis Presley, Harry Connick Jr., and others, but not the adult contemporary of MercyMe.
At a glance … Millard's solo foray is brimming with talent and spirit, resulting in one of the most enjoyable and varied hymns albums ever recorded.
Track Listing
Just a Closer Walk with Thee
MawMaw's Song (In the Sweet By and By)
Pass Me Not, O Gentle Savior
Have a Little Talk with Jesus
Precious Lord, Take My Hand
Softly and Tenderly
Sweetest Name I Know
Power in the Blood
My Jesus I Love Thee/'Tis So Sweet
The Old Rugged Cross
It'd be interesting to learn what fans of MercyMe are expecting of this, the solo debut from lead singer Bart Millard. Are they hoping for a similar sound, or something more creative and personalized? For that matter, are non-fans the least bit curious if Millard will stretch beyond his band's conventional AC pop style? Or is that even possible on what is apparently another hymns album in a year already crowded with such projects (at least nine since January)? And furthermore, one produced by Brown Bannister, who already helmed Amy Grant's two hymns projects?
Drop all expectations and trust me when I say that Hymned No. 1 is the best hymns album of the year, and probably one of the greatest of its kind. That's saying something with recent triumphs from Grant, Ashley Cleveland, and Jars of Clay. I can already hear the skeptics—"Is it possible to give a fresh spin on old hymns after so many others? And is Bart Millard really the guy to do it?" Truthfully, the only thing routine about this album is the motivations for making it. It's a personal project close to the artist's heart, hymns were an important part of growing up, the importance of preserving the traditions of the church … seems like all hymns albums are made for the same reasons.
"MawMaw's Song," this disc's only original, represents Millard's primary explanation for Hymnedas he looks back fondly on his childhood in the verses, recalling the joyous fervor with which his grandmother used to sing church standards like "Sweet By and By," which is used in this song's chorus. It's the track that most resembles MercyMe's slightly countrified acoustic pop. The remainder of Hymnedis comprised of covers, but credit Millard for offering some of the year's most creative and compelling new versions of old hymns.
Many have characterized Hymnedas a country album, which is a bit misleading. Sure, there's a little bit of twang because of Millard's voice (perfect for country music), and the songs themselves come from more of the Southern gospel tradition. Two in particular have a definite country flavor to them. There's probably no other way to handle the classic "Have a Little Talk with Jesus," captured here with an old-time feel and a little bit of Dixie jazz. And "The Old Rugged Cross" is given a gentle country treatment with simple instrumentation of guitar, dobro, bass, and fiddle.
But Hymneddraws from a broad palette of styles. Mixing accordion with soulful vocals and a toe-tapping rhythm, the delightful piano-driven cover of "Just a Closer Walk with Thee" has as much in common with Harry Connick, Jr. as it does Bill Gaither. "Softly and Tenderly" is rendered with marvelously smooth soul reminiscent of early R&B from the '50s and '60s. Built over a country blues-rock shuffle, "Power in the Blood" later settles into a gospel groove.
The genre bending is partly due to the plentiful guest musicians, such as country guitarist Steve Wariner, pianist Britt Edwards, and Whiteheart guitarist Gordon Kennedy, not to mention MercyMe's Barry Graul, who lends guitar throughout. Russ Taff joins Millard for a '50s slow rock 'n' soul version of "Precious Lord, Take My Hand" that seems inspired by Ray Charles and Elvis Presley. Vince Gill's sweet harmony can be heard on "Pass Me Not, O Gentle Savior," which flirts with rock through the drums. Millard duets with Derek Webb in a medley of "My Jesus I Love Thee" and "'Tis So Sweet" that plays over a quiet alt-country vibe with pump organ, pedal steel, electric guitar, and percussion. And in an album full of highlights, if the rollicking funk and gospel rock of "Sweetest Name I Know" doesn't put a grin on your face, I don't know what will. It stands out not only for Robert Randolph's always impressive steel guitar, but even more for the killer rhythm section (what an upright bass!) and irresistible flute hook.
Hymnedis brimming with talent and spirit, but I'd be remiss in forgetting to mention Millard's amazing voice. He deserves more recognition for this than anything previously recorded with MercyMe, inspiring hope that this may spark Millard and Graul to infuse more energy and variation into their band's next album. It's even more amazing when you consider that this was recorded in 20 days, sometimes in a single live take. But most of all, Hymnedsucceeds by making these church classics feel universal to the Christian heritage of all denominations and traditions, even for those of us who grew up on European hymnody and liturgy instead of Southern gospel. And that's something that easily transcends any expectations you might have of an album such as this. You may have heard it all before, but you haven't heard Hymned.
Copyright © Christian Music Today. Click for reprint information.