Jars of Clay Celebrates Twenty Years with 20
Ed Cardinal

Crosswalk.com Contributing Writer

2014

19 Aug

COMMENTS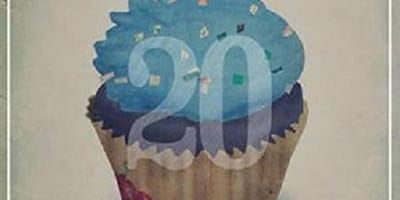 Artist: Jars of Clay
Title: 20
Label: +180 Records
The most artistically sophisticated commercial hit band born of the Christian music industry by a long shot, Jars of Clay celebrates twenty years together in 2014 with this aptly named double album 20. It contains as many newly recorded songs—18 of them real fresh takes on fan-chosen past favorites plus two just-written cuts that stay true to the creative quartet's gift for deep, poetic pop. While such revisits often deserve a negative "retread" label, 20 is positively all-around cool.

Why? It's because these Jars greet the effort with a blank slate mentality. Making this many songs with different back stories flow seamlessly rather than seeming poorly stitched together requires open-eyed dedication and talent; both are abundant here. To pull it off, the set is largely acoustic but never lacks energy thanks to string sections, thick harmonies, and dynamic guitars. Stripped bare, exciting to rebuild, and never phoned in, the old stuff takes a new shape.

Sometimes the changes are subtle but strong enough, like on "No One Loves Me Like You," where the performance has more sunshine than the sleepier original. "It Is Well" doesn't stray far from its Redemption Songs mold, but simplified it sounds warmer and close enough to be coming from your living room. Charlie Lowell's piano playing makes "Something Beautiful" sparkle; one can sense the fun each member is having whenever an obviously updated riff emerges.

Speaking of that, don't miss the amped up "Trouble Is" where Stephen Mason's perfectly sloppy slide guitar and a fully functioning drum kit turn Who We Are Instead's calling card into what should become an adult alternative radio smash today. And talk about ambition, "God Will Lift Up Your Head" experiments with several moods in a single take—a driving Joy Division verse, dreamy chorus, and folksy finale—with winning results.

20 also maps the band's fine progression. "Boys" is a poignant father-to-son song these parents couldn't have written in 1994. The new "If You Love Her" finds every chamber of Jars of Clay's heart—the rising melodies, Matt Odmark's pristine strumming, social justice for Africa, and the spirit of Christ throughout. And get a load of "Ghost in the Moon," wherein singer Dan Haseltine channels Tom Waits while the players go all Pink Floyd.

All these charms, and we haven't even discussed the other twelve songs here. 20 succeeds in getting the listener excited about Jars of Clay's past, present, and future.
*Published 8/13/2014