Jeremy Camp Unplugs on Latest Disc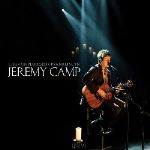 He's sold more than 1 million albums and he's the reigning Gospel Music Association Male Vocalist of the Year, but Jeremy Camp is getting back to basics.

He's unplugged for his latest project, aptly titled "Live Unplugged," which features concert versions of his biggest hits and fan favorites from "Stay", "Carried Me" and "Restored."
The boyish artist with the booming voice is also going interactive with a new project for The History Channel. He hosts the new Bible DVD Game from b Equal, a Palo Alto, Calif.-based gaming company. The game, which released last month, reportedly features more than 1,600 changing trivia questions about the Old and New Testaments, and it brings the Bible to life with geographic and historical video footage. And, of course, it also features some of Camp's songs. You can check out the trailer for the game at www.bequal.com.
Meanwhile, Camp is wrapping up his "Restored Tour" just in time for the Thanksgiving holiday. He's also featured on "Songs Inspired by the Chronicles of Narnia:  The Lion, the Witch and the Wardrobe" soundtrack, singing "Open Up Your Eyes." The film, based on the popular C.S. Lewis books, releases nationwide December 9 from Disney and Walden Media.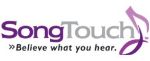 © 2005 SongTouch.com.  All rights reserved.  Used with permission.  Shop for gospel music and Christian church music downloads at  SongTouch.com.