Jesus Freak: 10th Anniversary Special Edition
reviewed by Andree Farias

Copyright Christianity Today International

2006

1 Dec

COMMENTS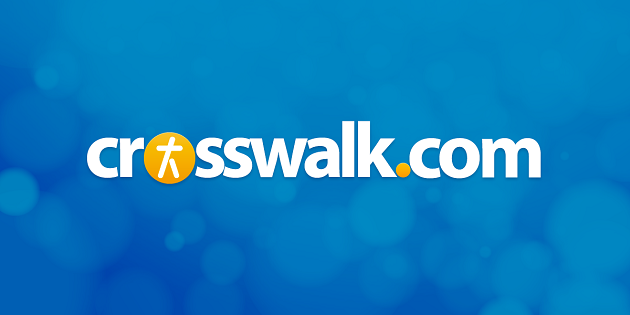 Sounds like … the incomparable meshing of alternative rock, hip-hop, and pop-soul of dc Talk, which is carried on today by solo outings from tobyMac, Kevin Max, and Tait
At a glance … though it's not all it could be as a commemorative release, Jesus Freak, the album, still sounds as classic and timeless as it first did over 11 years ago
Track Listing
Disc One:
So Help Me God
Colored People
Jesus Freak
What If I Stumble?
Day by Day
Mrs. Morgan
Between You and Me
Like It, Love It, Need It
Jesus Freak (reprise)
In the Light
What Have We Become?
Mind's Eye
Disc Two:
So Help Me God (Savadocious Junk Yard Mix 1974)
Jesus Freak (The Savage Perspective Mix)
What If I Stumble? (DoubleDutch Remix)
Between You and Me (fab Remix)
Like It, Love It, Need It (dDubb Remix)
What Have We Become? (dDubb Remix)
Mind's Eye (Early Demo feat. Mark Heimermann)
Jesus Freak (Gotee Brothers Freaked Out Remix)
Help! (live)
Colored People (live)
It's the End of the World (As We Know It) (live)
I Wish We'd All Been Ready (live)
40 (live)
In the Light (Instrumental Version)
One need not be a CCM historian to acknowledge the importance of dc Talk and their 1995 breakthrough Jesus Freak in the Christian music canon. The album, the trio's best, is a classic in every sense of the word. It earned the group a Grammy and five Dove Awards, including a Song of the Year statuette for "Jesus Freak." It also scored six No. 1 singles across Christian radio formats; it went gold within a month of its release and went on to sell over two million copies, thanks in part to a dual partnership with secular giant Virgin Records.
But the album's significance transcends facts and figures: besides inspiring hordes of young people with its amalgamation of bold artistry, cutting-edge music, and a through-the-roof hip factor, Jesus Freak would set the stage for myriad faith-based bands after it—in many ways, mainstream Christian rock wouldn't be what it is today were it not for the disc's indisputable influence.
It's only appropriate that EMI is celebrating this impact with the release of Jesus Freak: 10th Anniversary Special Edition, a generous bundle intended for dc Talk aficionados and novices alike. The original disc is included here in all of its remastered glory, punchier and livelier than ever. For an album that's been in circulation for over a decade, it's aged quite well, from the menacing intro riff of "So Help Me God" and the grunge-rock gravitas of "Jesus Freak" to the pop-soul of "Between You and Me" and everything else.
Where the set falters a little is in its status of commemorative release. For starters, it's tardy: the original Jesus Freak released in November 1995, which makes this 10th Anniversary really the 11th-plus. Then there's the bonus disc: while it contains a handful of brand-new remixes, much of it consists of rarities and live tracks previously available elsewhere—minus a freak demo version of "Mind's Eye," the only true exclusive of the album.
Nitpicking aside, Jesus Freak: 10th Anniversary Special Edition is a must-own, if only for its namesake and historical value alone. An album no Christian music fan should be without.
© Andree Farias, subject to licensing agreement with Christianity Today International. All rights reserved. Click for reprint information.