Joy Williams, Shirley Caesar, and Third Day - Mar 17 News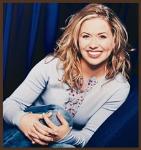 CALLING AMERICA – Joy Williams is taking part in World Vision's "A Call to Worship…A Call to Hope" Tour which began this past weekend in Birmingham, Ala.  Now the 53-year-old Christian humanitarian org has sponsored Christian music tours in the past, but this is the first time they've actually created their own tour.  Each concert's format will be similar in format to Bill Gaither's "Homecoming" concerts, where a bevy of artists plant themselves on stage and take turns singing and leading worship for the duration of the evening.  So who else will join the lovely Ms. Williams for the 20-city tour?  4Him, Anointed, Among Thorns, and Kelly Minter are also on the bill, and here's the really cool part:  proceeds will go toward World Vision's Hope Initiative.  The program launched last year and is a 10-year, $100 million campaign to help care for the current generation of children in Africa, many of whom have lost their immediate family to HIV/AIDS.   In practical terms, World Vision will provide nutritious food, medical care, educational training, counseling, and also train care-givers to look after the children.  For more info and tour dates, visit www.acalltoworship.net.

HEYYYYYYYYYYYYYYY – When you're tuning in to UPN's highest-rated show "The Parkers" tonight, be sure to look out for legendary Gospel great Shirley Caesar who'll play the part of guardian angel "Grace".  She'll also perform "One More Battle to Fight" from 2001's Hymns project.  For more info on Shirley's guest role, go here. 

IT'S WORSHIP, ROUND TWO – When Third Day's Offerings II – All I Have to Give released two weeks back, it set the record for the biggest Christian music debut so far this year.  That's 53,360 units scanned in its first week with Billboard's Top Christian Albums chart placing it at numero uno and the Billboard Top 200 Albums chart placing it at No. 18.  Third Day celebrated the album's release date by inviting a few of their ardent fans (1,4000 to be exact) in Atlanta to watch a special premiere movie presentation of "Third Day, Live in Concert: The Come Together Tour" at Regal Cinema.  Reigning Dove Award-winning "Group of the Year", the rock quintet will see even more of their fans in May when they embark on the Spring leg of the "Come Together and Worship Tour" with Michael W. Smith and special guest Max Lucado.  Twelve dates were just announced for the West coast, starting May 9 in Tempe, Ariz. and ending May 23 in Spokane, Wash.