Just Come In
reviewed by Russ Breimeier

Copyright Christianity Today International

2003

1 Jul

COMMENTS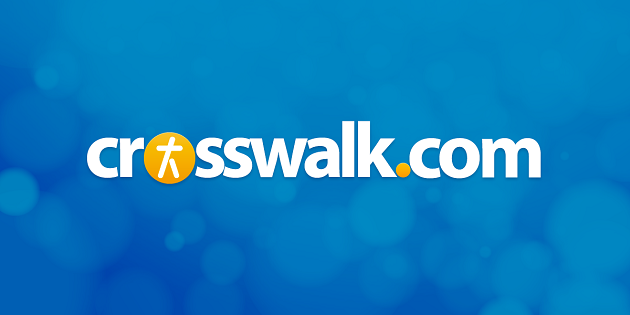 Sounds like … a superb voice reminiscent of Annie Lennox and an organic, acoustic pop sound similar to Amy Grant and Sara Groves
At a Glance … while it's definitely a good thing for Margaret to update some of her classic songs with more timeless sounding arrangements, the resulting arrangements and the new tracks aren't particularly strong
There is little doubt that Margaret Becker has been one of the key female artists in contemporary Christian music over the last fifteen years, especially after 10 solo albums, 19 #1 Christian radio hits, numerous songwriting awards, Dove awards, and Grammy nominations. But after the release of her 1999 album, What Kind of Love, the formally trained vocalist left behind the obligations associated with her recording contract with Sparrow Records, determined to spend more time with friends and family (not to mention the responsibilities of becoming a first-time dog owner). In the meantime, Maggie B. (now in her early 40s) has been sorting out how she can use her artistic gifts to serve God and others. She's invested more time in mentoring younger artists, producing a handful of projects (most notably Ginny Owens's 2002 EP, Blueprint). She also collaborates with other artists, with her vocal and writing skills popping up on various compilation projects. And to the relief of her devout fans, Margaret has found the time to continue her own projects. Recorded during the summer of 2002, Just Come In was originally envisioned as an album for her fans, available only through her website. It garnered enough attention, however, to earn her a distribution deal with Cross Driven/Here to Him Records, and is now widely available beyond the Internet.
Self-produced by Margaret, Just Come In is a mix of old and new—six reworked classics and five brand new songs—all performed in the preferred acoustic style of her concerts from the last few years. Her superb vocals carry over acoustic guitars, accordion, cello (by Matt Slocum of Sixpence None the Richer), bass, and soft percussion. Like Michael Card's 2002 release, Scribbling in the Sand, this album finds Margaret reinventing some of her older material by lending it a more timeless sound, lifting her musical legacy out of the '80s and '90s by shedding the dated, programmed pop sound.
Fans will recognize the album's title from the song of the same name on 1989's Immigrant's Daughter, though the breathy pop of the original that was so reminiscent of Kate Bush has been given a gentle acoustic guitar treatment here. One of the best songs she's written, "Just Come In," is poised as a grace-filled invitation from the Lord: "You think you've crossed some sacred line, and I will ignore you/If you look up you will find my heart is still toward you/Look at the sky to the east and the west/That's where I threw this when you first confessed/Let it go now."
From 1991's Simple House comes "All I Ever Wanted," which is reinterpreted here as a gentle song of thankfulness a la Mary Chapin Carpenter, as opposed to the typical Christian adult contemporary sound of the original. Similarly, "Say the Name," from 1993's Soul (co-written by Charlie Peacock) has been transformed from AC pop to a moving, organic praise anthem about the holy name of Jesus. "Feel It All," off of 1999's What Kind of Love, trades in programmed pop for an acoustic guitar-driven sound that is a more natural fit with the song's poetic lyrics.
Only two of the remakes seem less than impressive. "Clay and Water," from 1998's Falling Forward album, was originally organic sounding to begin with. This slightly more acoustic version isn't all that different to justify its remake. In the same way, "Poor in Paradise" (from What Kind of Love) is beautiful with piano and strings, but the ethereal electric guitars and programmed percussion make it sound a little too similar to the synth-driven original. Considering how dramatically she helped shape Ginny Owens's songs on Blueprint it's unfortunate that Margaret doesn't show the same inventiveness here.
As for the five new tracks, they're all clearly inspired by worship. Serious fans are probably already aware of the hymn-like "Jesus Draw Me Ever Nearer," from the In Christ Alone album, which also featured Joanne Hogg (Iona) and Máire Brennan. She co- wrote it with Irish orchestrator Keith Getty, and while it is the biggest sounding track on the album, this version is more rhythmic and acoustic than the original. There's also "No Height, No Depth," a gorgeous piano-and-strings ballad written by Keith with Irish artist Kristyn Lennox (whose album Margaret recently produced), taken from Romans 8:38-39. The first radio single, "My Refuge Be," is a simple hymn-like folk-pop song inspired by the Psalms: "Into You I will hasten, into You I will lean/Light of the world, my only shelter/King of love my refuge be."
Margaret has always excelled at writing intimate songs between her and the Lord, but I'm not sure worship is her strong suit. "Hear All Creation" is catchy and singable enough, but it's also rather derivative. Far less impressive is "You're Worthy," an extremely simplistic, three-minute worship song: "You're worthy of all praise/I come before You with my hands upraised/You're worthy of all praise/I come before Your sacred throne to worship You and You alone." Commonplace lyrics like these indicate to me that a number of artists still have too narrow of an idea of what constitutes praise & worship. Margaret's capable of much better, and she has 10 other tracks on this album to prove it.
Margaret's fans are most likely to appreciate Just Come In, but chances are that a good number of them already own it. As for other listeners, some of the new worship-inspired songs are fine, but they're not strong enough to recommend the album. So, at its best, Just Come In offers evidence of Maragaret Becker's skills as an important veteran songwriter in Christian music. The new versions of her classics are good, but it sure would have been nice if there were more of them. An entire reworked greatest hits album or an acoustic concert recording of her best would have been that much more welcome.