Kiss of Heaven
reviewed by Russ Breimeier

Copyright Christianity Today International

2003

1 Oct

COMMENTS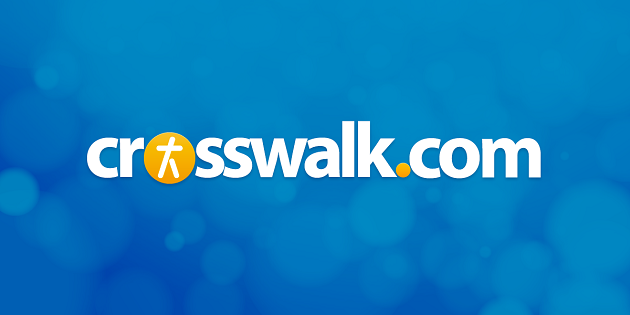 Sounds like … the well-known worship leader singing a pop album with sounds similar to Celine Dion, Avalon, and Point of Grace
At a glance … most of the songs on this lengthy disc don't offer anything particularly insightful or different from past worship albums, but it's a first-class pop production from one of the world's most beloved worship leaders
She's been performing since the age of 10. She got her professional start as a backup singer for numerous artists and singing commercial jingles for Diet Coke and McDonald's. But you know Darlene Zschech (pronounced "check") as one of today's most popular worship leaders and author of "Shout to the Lord," sung by millions of churchgoers every week. She's helped release 12 Hillsong label recordings in her 18 years as worship pastor at Hillsong Church Australia, balancing that career with marriage and motherhood.
Kiss of Heaven is her pop solo debut, something she's wanted to record all her life but kept on the back burner for the sake of her congregation and family. But Zschech has not abandoned her role as worship leader for this project. It's simply an opportunity for her to record her own songs that she felt weren't appropriate for a typical Hillsong worship project. The lyrics are less vertical, focusing more on God's love from a more horizontal perspective. She's written such songs for years, covered by other Christian artists such as Point of Grace. Now Zschech is singing the songs from her heart with her own voice.
Co-produced and largely co-written by longtime friend and collaborator David Holmes, the album features many of the same people involved with the Hillsong worship team. Still, it's more sophisticated and energetic than typical Hillsong studio projects, undoubtedly thanks to extra production budget from INO Records. You could compare the sound to Point of Grace or Avalon, although there are times where Zschech's powerful voice and the slick programmed pop are more of what you'd expect of a secular project from Celine Dion or Mandy Moore.
Some songs on Kiss of Heaven are indeed outside of the Zschech's typical worship focus. "Everything About You" is an unabashed love song for her husband, like something you'd hear on mainstream light pop radio. The same could be said of "Wonderful You," an upbeat love song performed with teenage daughter Amy Zschech that could be about a heavenly or earthly relationship. The same could be said for "Dreams," an intimate pop song driven by acoustic guitar and keyboards.
The title track is essentially a personalized worship song and testimony, as is "Heaven on Earth": "Rags to riches so they say/She got her break and she found her way/I admit this may sound strange/This girl is dancing a different way." Kiss of Heaven also includes a programmed pop/rock cover of U2's inspiring 2001 hit "Walk On," performed with Martin Smith of Delirious, that works surprisingly well. The Irish rockers wrote it as an anthem for the world's oppressed, but it seems to work as an expression of spiritual perseverance, much in the same way as "You'll Never Walk Alone" did from Carousel.
Apart from those songs, Kiss of Heaven plays much like another Hillsong worship disc. There's a lushly orchestrated rendition of "Beautiful Savior," a pop production of Zschech's "Irresistible," and of course, a highly produced version of "Shout to the Lord," which includes an awesome addition of a choir during the final chorus. But there's an awkward change in melody during the phrase "I sing for joy at the work of your hands." Other tracks—such as "Pray," "Everlasting," and "Faithful"—are simply new corporate worship songs that could just have easily found a home on a Hillsong worship album. "Promise" stands out as something you'd expect from a modern rock worship artist, with its familiar guitar riff and infectious chorus.
The only real disappointment with Kiss of Heaven is that it doesn't offer much that's insightful or introspective. You'd think that 14 tracks in 67 minutes (is Zschech capable of a short album?) would yield a better picture of Zschech as an artist and a person. In a sense the CD has, by affirming Zschech's heart for worship with strong pop sensibilities; that's evident from her honest expressions of praise and love. It goes to show that some worship leaders can put the pop into worship, but can't completely take the worship out of pop. Kiss of Heaven doesn't really offer anything innovative or new, but it's a first-class pop production from one of Christian music's most beloved voices and worship leaders.