"Life Changing" One of the Year's Better Gospel Albums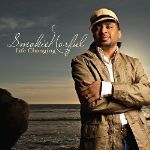 Artist:  Smokie Norful
Title:  "Life Changing"
Label:  EMI Gospel
When you find yourself within the will of God, doing what God intended for your life, it changes the way you look at the things around you.
You're less likely to complain about the things that you want or feel like you deserve because you have a clearer understanding of what life is really about. You feel energized when you physically drain yourself helping others, rich when you give the last of your material wealth to those in need, and strengthened when your weakness reveals itself in your shortcomings. When your focus is on God, your entire life is transformed.
Smokie Norful, one of the most recognizable voices in contemporary gospel music, returns once again with his latest soulful effort, "Life Changing." Opening with the joyful, "Celebrate," the stage is set once again for a jubilant recognition of all that God is capable of accomplishing in our lives. "Um, Good" exemplifies the different perspective we may have in life once we've accepted God's way of thinking, stating that even if we lose everything in life, the truth is that God is overwhelmingly good. The album continues to offer praise and worship for God's presence in our lives and his care and concern for our eternal well-being.
Musically, the album feels much more like an R&B album than a gospel album. The sweeping and soothing vocals of Norful melt over a soundtrack that consists largely of slow to mid tempo tracks that ooze with soul. Tracks such as "Run 'til I Finish" and the remake of "Run to You" would fit well on the radio in the urban format while songs like "Where Would I Be" and "In Time" offer listeners a strong sense of traditional gospel. Those looking for more upbeat tunes will find them in "Great and Mighty," "Put Your Hands Together" and "Right Now" rounding out the album's sound and showcasing the versatility of Norful's vocals.
Overall, Smokie Norful has stayed well within the sweet spot that has made him one of gospel music's most popular performers. Though there's nothing that seems to stretch his talents or stray too far from his previous work, "Life Changing" still proves to be one of the better gospel albums of the year. Perhaps later on, listeners will start to wonder if there's a formula behind it all, but for a while, it's just going to be fun soaking in the latest sounds.


© 2006 CMCentral.com.  All rights reserved.  Used with permission. 

Visit CMCentral.com now and join the single largest online community of Christian music fans on the internet.  CMCentral features  daily music news, exclusive interviews, album reviews, weekly devotions and feature articles written by some of your favorite Christian artists, and much more.  CMCentral is also the home of the most popular Forum for Christian music fans that you'll find anywhere on the Internet.  Come see what all the buzz is about!