Littrell to Host Christian Music Star Search Competition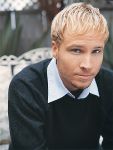 Backstreet Boy Brian Littrell, who is set to debut his first solo album in the Christian market on May 2, is doing his part to help another lucky vocalist get discovered. Littrell will host "Gifted," a national talent competition searching for "Christian music's brightest new star."
Produced in part by artist manager Johnny Wright, who represents Littrell and is also a featured producer/on-air talent each week on the MTV series "Making the Band 3," the contest recently held regional auditions in Dallas, Nashville, Cleveland and Costa Mesa, Calif., after selecting nearly 100 competitors from the thousands of auditions held in mega-churches across the country. Eight finalists were selected to move on to Hollywood this month, where they have been going through the final round of the competition. To find a winner, Littrell will take the stage to host the final competition, set to air on the TBN network in May as a two-hour television special.
And there's plenty at stake. The grand prize winner of "Gifted" will walk away with the opportunity to launch a Christian music career including a major label contract, a management deal under Johnny Wright, day-to-day support from the team at Wright Gener8Xion and a $10,000 donation to the church where they originally auditioned. The winner will also have the opportunity to open for Littrell on the road.
"Gifted" was born through a partnership with Wright, the manager who helped bring Britney Spears, *NSYNC, the Backstreet Boys and Justin Timberlake to international fame, and Matthew Crouch, founder for the independent film company Gener8Xion Entertainment. Together, they've formed Wright Gener8Xion Entertainment with the goal of creating "pop-positive, family-friendly entertainment, concerts and television productions." Tune in next month to see how it all turns out.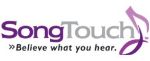 © 2006 SongTouch.com.  All rights reserved.  Used with permission.  Shop for gospel music and Christian church music downloads at  SongTouch.com.