Missions Inspires the Music on Vagabonds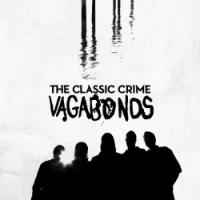 Artist: The Classic Crime
Title: Vagabonds
Label: Tooth & Nail

Artistically fueled alt-rock on overdrive …

The title to The Classic Crime's latest long player implies a certain need to travel; and while the alternative rock act is no stranger to touring, the inspiration actually comes from a more missions-minded journey. Last November, the group visited Haiti to lend a helping hand with the nonprofit JesusInHaitiMinistries—which, in wake of the region's devastating earthquake, brought an increased sense of reflection for the musical fellas.

The results are found amply in the lyrics on Vagabonds, though there's certainly plenty of musical evolution from an already extraordinary underground band that logged tons of face time on the "Vans Warped Tour." Given the relatively brisk recording sessions (three weeks total), the album's vibe mirrors the band's live show, which is just as urgent as it is energetic. "A Perfect Voice" is an all-out guitar-charged assault where front-man Matt MacDonald may not be on exact pitch, but his passion more than makes up for the self-admitted blunder. "Four Chords" is a growling garage rocker told in a Weezer tradition (but enhanced by thicker riffs), while "The Count" entices with towering alt-rock explosions.

As for the outreach aspect of this album, some songs point listeners toward service, whether it be an overseas endeavor or in their own backyard. Of course, there are also plenty of creatively woven relationship songs that have consistently become the most relatable sing-a-longs at The Classic Crime's concerts over the years. Regardless of the direction on this disc, the Seattle-based band continues to develop on all planes, taking recent personal experiences and channeling them into its most important disc to date.
Go watch The Classic Crime music videos over at Godtube.com.



© 2010 CCMmagazine.com. All rights reserved. Used with permission.

**This review first published on May 25, 2010.