Mr. Buechner's Dream
reviewed by Russ Breimeier

Copyright Christianity Today International

2002

1 Jan

COMMENTS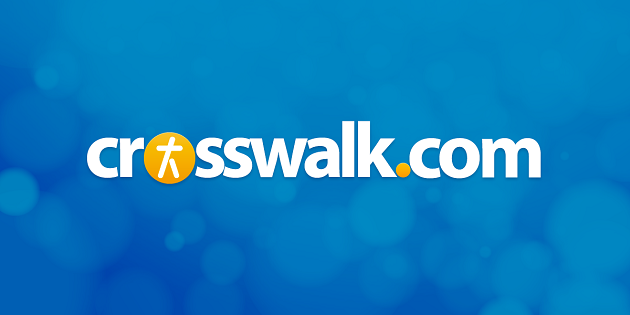 Sounds like … a cornucopia of classic rock sounds: The Rolling Stones, The Beatles, The Beach Boys, The Clash, The Wallflowers, and Starflyer 59 to name a few
At a Glance … this is quite possibly the best work from Terry Scott Taylor and the band, highlighted by strong alternative classic rock and superbly crafted songs.
You know you're new to Christian music if Daniel Amos is just some guy to you, and not a classic band named after two Old Testament prophets, fronted by the legendary Terry Scott Taylor. Daniel Amos is one of the few remnants of the Jesus Movement in the '70s who are still making music today, which is to say that these guys have been making music for as long as I've been on this earth (sorry guys!). To try and peg the band's style is a little bit of a disservice. Over they years, the band has evolved from country rock in the '70s (along the lines of The Eagles) to new wave in the '80s (reminiscent of The Clash) to alternative roots-rock in the '90s (similar to Counting Crows).
Daniel Amos blends such sounds with elements of The Beatles, The Beach Boys, The Rolling Stones, and a parade of other influences on their latest double album, Mr. Buechner's Dream (no doubt a reference to Christian writer Frederick Buechner). Although the music is a little out of left field at times, it's never really "weird" thanks to the band's melodic sensibilities and their classic-rock influences. If you're looking for something a little different than the usual Christian music, you're going to like this album. The first disc (specifically titled Mr. Buechner's Dream) has more of a classic sound to it, recalling Pet Sounds-era Beach Boys, John Lennon, and the Stones at times. The second disc (simply titled And So It Goes, after one of its songs) demonstrates more of an alternative edge, reminiscent of The Clash or Steve Taylor's early '90s recordings. Throughout the album's 33 songs, Daniel Amos proves they can rock with the best of them, and Terry's vocals are in incredibly fine form. I'm amazed one man can sound so much like Tom Petty, Brian Wilson, Joe Strummer, and Bob Dylan … on the same album, no less. Despite the wide musical spectrum, the album is very consistent musically, and I believe it has a wide appeal because of its classic-rock leanings.
What really knocks Mr. Buechner's Dream out of the ballpark are the poetic and insightful lyrics by Terry. As I listened to the album for the first time, I made a note to comment on Terry's knack for expressing timeless truths with originality. No sooner had I noted this, when the song "Ribbons and Bows" came on: "Love is a question mark, life's in a shadow box / God hides himself sometimes inside a paradox / And there may not ever be anything new here to say / But I'm fond of finding words that say it in a different way." It's a perfect summary of Terry's writing style, which is filled with ways to phrase things differently and honestly, yet he's seldom vague or difficult to grasp. "Meanwhile" candidly expresses the struggles we often face as Christians — those times where we show a sunny disposition despite the dried-up and worn-out feelings inside. "Easy For You" begs the question of how faith comes so easily to some people when it's a lifelong struggle for others, and "Small Great Things" rightly points out that the Christian life is filled with struggle and the fruits of our labor aren't always apparent.
Lest you think these songs are all about Christian struggles, "The Author of the Story" deals with the death of a loved one and the hope of eternal life we have through Christ. "My Beautiful Martyr" is a lovely tribute to Christ and the price he paid for us — I personally think it blows away the majority of today's modern worship songs. Likewise, "Joel" comes directly from the second chapter of that biblical book and would also make an interesting worship song. Several of my favorite tracks on the album are inspired by biblical characters, and one can't help but wonder if Terry is capable of using anyone in the Bible to make a point. He uses the temptation of Eve for "Pretty Little Lies," a beautiful classic-rock ballad in the same vein as Eric Clapton's "Wonderful Tonight." The brilliance of it is that Terry uses a romantic love song to illustrate the seductiveness of sin. The song "A Little Grace" uses Job as a platform to perfectly capture the feeling of doubt we sometimes feel when God leads us to a place of discomfort. "Pregnant Pause" is a clever use of Abraham and Sarah's predicament to encourage faith and perseverance despite God's apparent absence. The beautiful rock ballad "And So It Goes" serves as a perfect benediction to this epic album.
At just under two hours in length, with 33 songs for the price of a single album, you get more music for your money on Mr. Buechner's Dream than your usual WoW compilation. With so many songs, there's a surprising lack of filler tracks on the album. Instead, my critique would be that listening to the entire album in one sitting can be a bit overwhelming. This could have easily been two separate albums, the first disc being a concept album and the second a reaction or sequel to it. Of course, the simple solution to that is to treat Mr. Buechner's Dream as two albums for the price of one. No doubt longtime fans have already picked this one up, so I'm appealing more to those who aren't familiar with the works of Daniel Amos or Terry Taylor. Several fans and critics are calling Mr. Buechner's Dream Terry's best work to date, and for good reason. This is a brilliant and remarkably well-crafted Christian rock album. Anyone looking for solid classic rock with Christian-inspired depth should consider picking it up the next time you visit the local Christian music store.