My World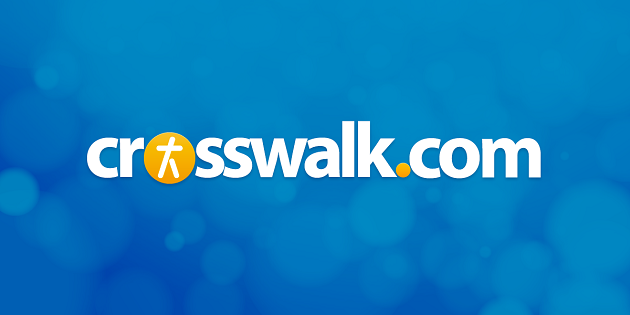 Sounds like … the rock-tinged pop of Rebecca St. James, Kelly Clarkson, Jesse Daniels, and BarlowGirl
At a glance … while her lyrics don't exactly tackle any new material, Martino's strong vocals and conviction make
Track Listing
Energy
Right Where You Want Me
God Is Never Gone
Fall
You Love Me
Renegade
Lay It Down
This Is My World
Psalm 108
Road Less Traveled
With a strong set of pipes that demonstrate serious range, it comes as no surprise that Joanna Martino once auditioned for American Idol. Only 16 at the time, she impressed Simon, Randy, and Paula enough to make it through four rounds of the talent competition. While she would've loved to follow in the Idol footsteps of Kelly Clarkson, Fantasia Barrino, or Carrie Underwood, Martino still walked away with something valuable—the confidence to pursue her musical dreams after graduating from high school and moving to Nashville.
With her debut release, My World, Martino is well on her way professionally with a tight, 10-track collection of relevant and encouraging songs that showcase the Michigan native's budding songwriting craft and burgeoning faith. Starting things off strong is "Energy," an appropriately titled, high-octane, radio-friendly track with a strong hook that could easily be covered by BarlowGirl or Rebecca St. James. But despite the similarity in style with these artists, Martino still makes it her own with the conviction that resonates through her vocals. The same I-believe-what-she's-singing quality also rings true for "Right Here Where You Want Me," a musical confirmation of God's sense of timing in her life.
While the majority of the faster, more upbeat songs generally work well—except for the vanilla-sounding "You Love Me"—Martino has a chance to really shine on the quieter, piano-driven track "Road Less Traveled," which provides a welcome variation. While it would've been enjoyable to hear a couple more tracks in this vein, Martino followed one of the key rules of showbiz: Always leave the audience wanting more, and ending on that note accomplishes exactly that.
But far more fulfilling than making an artistic statement is the message she's hoping to convey to her younger audience. "[In high school], your peers are changing so much, and you have to start making your own decisions to determine who you really want to be, what you want to stand for," Martino says. "I came to a point where I said, 'Here's my life, Lord. I don't know what you're going to do with it, but here I am." If she keeps making music like the songs on My World, it looks like she'll be around in Christian music for a while.
For more about Joanna Martino, visit her official site at www.joannamartino.com.
© Christa Banister, subject to licensing agreement with Christianity Today International. All rights reserved. Click for reprint information.