Nightlights Marks Progression for Jimmy Needham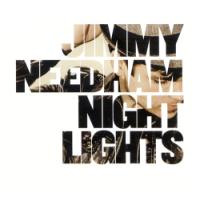 Artist: Jimmy Needham
Title: Nightlights
Label: Inpop

The growth curve climbed exactly as imagined. For those who've caught the first two Jimmy Needham releases—2006's Speak and 2008's Not Without Love—the Houston native's progression continues at the same impressive rate as before on Nightlights. While the first discs spoke of the great potential, Needham's confident soulful pop structures now feel complete.

"Moving to Zion" takes the Gavin DeGraw-like history listeners have come to love and soaks it in a gospel-flavored marinade. The closing choir, in particular, becomes the perfect addition and gives a clear sign that Needham is learning how best to exhibit his craft. Lead single "Yours to Take" exudes the playfulness that "Firefly" held on Not Without Love with its toy piano opener and sunny pop chorus. The fantastic wordplay on "Being Small" breathes life into old analogies ("When I get full of me, turn me upside down … But if it's you getting bigger, I don't mind being small").

Not every experiment is a successful one, however. "Grace Amazing" perplexes from the outset with its odd rap shout-out opener and continues through the rap solo and electric guitar. A remake of "How Sweet It Is" feels a bit like an American Idol download. Still, Nightlights keeps its composure through some needless steps to make a lasting impression that Jimmy Needham is a fine, young songwriter.

© 2010 CCMmagazine.com. All rights reserved. Used with permission.

**This review first published on June 24, 2010.

Check out Jimmy Needham music videos at Godtube.com today!