Old-School Synths Still Employed in Joy Electric's Latest CD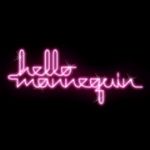 Artist:  Joy Electric
Label:  Tooth & Nail
Like black coffee or a vocalist along the lines of a Bob Dylan or David Gray, Joy Electric's music has always been a bit of an acquired taste. But for fans of bands like New Order, Depeche Mode and Joy Division, the hopeful new wave/electronic pop genius of Ronnie Martin's band has provided much musical enjoyment over the years.
Now in volume three of Joy Electric's "Legacy" series, which started in 2001 with the release of "The White Songbook" and was followed up with 2002's "Tick Tock Treasury," Martin continues down his familiar path of employing old-school synths as the backdrop for songs ripe with a poetic underbelly.  
Open to individual interpretation by the listener, as Martin isn't one to exactly spell things out, the tracks seem to ring with the redemptive theme of searching for purpose in life and, ultimately, leaving a legacy behind that really matters.
While it's difficult to distinguish "Hello Mannequin" sonically from the majority of Joy Electric's extensive catalog, the album's occasional darker musical turn demonstrates that, despite his commitment to using a small range of musical devices, Martin continues to still have a few inventive tricks up his sleeve.

© 2004 CCM Magazine.  All rights reserved.  Used with permission.  Click here to subscribe.