One
reviewed by Andree Farias

Copyright Christianity Today International

2003

1 Sep

COMMENTS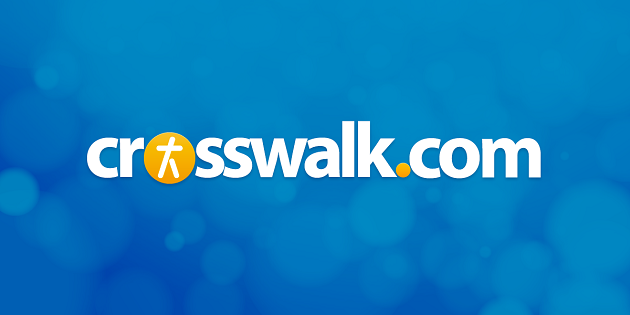 Sounds like … a domesticated version of the accessible pop/rock confections of Everclear, the Barenaked Ladies, and Big Tent Revival
At a glance … unless you're a hardcore PC3 fan, you won't find much to keep you interested with One
Paul Colman Trio has certainly gotten a lot of press and accolades for a relatively new band. A Dove Award for New Artist of the Year, a Grammy nod, the coveted opening slot of Third Day's Come Together Tour, the most played CHR song of 2002 ("Turn"), and impressive sales were all results of the buying public's response to their radio-friendly debut album, New Map of the World. All the hoopla surrounding this Aussie threesome surprised many U.S. critics, especially those who found New Map to be formulaic and of average quality. It was a well-crafted, AC-laced pop/rock debut, but nothing extraordinary.
So what prompted the collective acclaim? Opening for Third Day surely didn't hurt. Writing catchy, made-for-radio tunes is definitely a plus. PC3 took few artistic risks, playing it safe musically. All of these factors seem to repeat themselves on the Brent Milligan-produced One, which is basically a second helping of the uncomplicated guitar pop prevalent on New Map. A testament to this is the opener and first single "I'll Be With You," a somewhat simplistic tune on the virtue of relying on God amidst the chaotic state of our world: "I'll be with you till the end of the world," Paul Colman sings repeatedly.
The next two songs don't stray too far from the formula. Happy melodies and acoustic strumming abound on "Pray," a call for unity among believers; still, the song is bogged down by a redundant chorus of, "Pray with me one more time tonight." That's followed by "Solution," a tame roots-pop track that follows a similarly repetitive pattern: "Do you wanna be a part of the solution? Do you wanna hey, hey, hey?" And if those hooks aplenty don't quench your thirst for feel-good pop ditties, skip over to "Big Blue Planet," "The Birthday Song," or "Live It!"—all of which present timeless truths in bite-sized doses and are just waiting to end up in some youth group's repertoire.
Providing a nice change of pace is "Your Man," which could be a Promise Keepers theme. The song slows things down a bit with its Adam Clayton-like bassline and lyrics describing Colman's desire to be a man of God, as opposed to a man of other things: "I've been a tough man … I've been a harsh man/I've been a 'get things done' man … But now all I want is/I want to be Your man." The experimental "Who Do You Say?" is refreshing in that it recalls Achtung Baby!-era U2, and ponders the question of whether Jesus is really more than just a name in our lives. The innovation of this track is eclipsed by the semi-ballad and closer "Into Your Arms," which is only semi-nice and predictably headed for the "inspirational" singles charts.
As with most bands that release smash debuts and are expected to sidestep the proverbial sophomore slump, the question usually is, "Can they top themselves?" In PC3's case, the question might be, "For how long can they keep their audience interested?" Sure, their track record in the U.S. is short, but with an album that's almost a replica of their major label debut, it's fair to ask if Paul Colman & Co. are content with the "if-it-ain't-broke-and-still-sells-don't-fix-it" mentality, and thus refusing to tinker with their sound lest they'll alienate their fans. But if the listener doesn't mind getting more of the same, I invite you to disregard this review, cast your cares aside, and become one with One.