Open Wide This Window
reviewed by Andy Argyrakis

Copyright Christianity Today International

2003

1 Feb

COMMENTS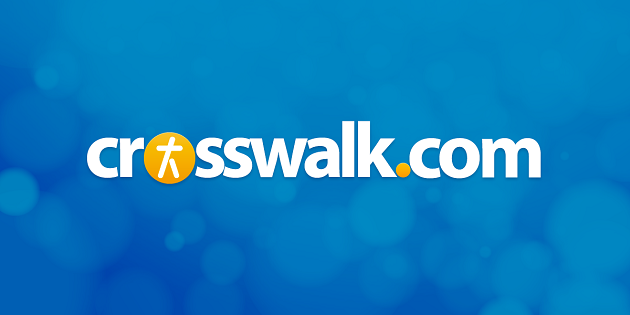 Sounds like … worshipful alternative pop that draws on the modern rock of Marc Byrd with Common Children, and the ethereal pop of his wife, Christine Glass
At a Glance … this talented couple has come up with a well- produced album that is just as often evocative as it is bland
After periodic stints fronting the band Common Children and early attempts at production (Broomtree, Denison Marrs, Jesse's Vineyard), Marc Byrd wrote "God of Wonders," one of the most seminal worship songs of the last decade. After bringing it to the attention of veteran producer Steve Hindalong, the two teamed up for the worship compilation, City on a Hill. The project heightened Byrd's music industry status, and allowed him to gain additional recognition within the modern worship movement. The production and songwriting opportunities blossomed after that disc's pair of Dove nominations, and led to an equally viable City on a Hill sequel, along with writing credits for Amy Grant, Tait, Jaci Valazquez, and PFR's Joel Hanson for the correspondingly themed Traveling Light.
His wife Christine Glass's resume isn't so shabby either. The independent alternative artist was a staple on the underground circuit throughout the late '90s and has also penned cuts for Nicole Nordeman along with background vocal contributions to both the City on a Hill series and Andy Hunter's DJ experience Exodus.
It was only a matter of time before the two artists would unite to record a project that was solely their own under the name Glassbyrd (natch) — some may recognize these two recording under the name Adore on the 2002 worship project Our God of Wonders. A worship direction only made sense given their past involvement with such overwhelmingly accepted compilations. Their canvas on Open Wide This Window is decorated with contemporary pop, alternative inclinations, gliding guitars, and shared vocal duties over the course of 13 cuts.
"This Window" sets the tone for such emotive compositions, sporting an acoustically rich palette reminiscent of Common Children's biggest hit, "Eyes of God." The underlying symphonic moan of "Tonight (I Wanna Live in Your World)" and rowdy rumblings of "Wake Up" also pay homage to the Children, though additional references to Byrd's past band are few and far between on the remainder of the disc.
The Glass-led "Everywhere I Turn" follows in the tradition of her two solo endeavors, Human and Love and Poverty, which were basically known for their ethereal explorations and melodic mastery. Glass's voice has a soothing quality on that cut, and her harmonies seamlessly back Byrd on "I Stand Amazed" and "Weight of the World." Vocally, the two also complement each other quite nicely on "God of Wonders," though their rendition lacks much of the celebratory and congregational tone of the original, stripping back the glorious instrumentation in a lament-like format. As touching and timeless as the lyrics are, it's hard to fully accept the less-than-charismatic reworking. The vocal tradeoffs between Mac Powell (Third Day) and Cliff and Danielle Young (Caedmon's Call) on the original are far more inspiring.
Other disappointing elements include the unassuming programmed loops that encompass "I Love You More," the similarly paced contemporary cookie cutter "Wounded Healers," and the sluggish album finale, "Peace to You," which ends with awkwardly positioned chants of a backing choir. Not only are those arrangements somewhat drab in comparison to the many more upbeat undertakings on the record, but their lyrical framework pales in comparison to what the duo is capable of creating.
For instance, Glass's self-admitted simplistic expression of praise, "I love you more / I love you more than this," fails to create the impact of "Weight of the World," where Byrd chronicles the glory of the cross: "I will always remember how you took that cross on Your back / To suffer for my treachery on the day the sky went black." Again, as well intentioned as "Jesus, You Are Beautiful" is toward expressing God's faithfulness, lines such as "When I'm alone, I sing a sweet song from the wilderness / Though I can't see Your face, I believe You are listening," trail far behind the poetic prostration of "God of Wonders."
Given both members' lengthy list of projects and well-recognized recordings, GlassBryd already has a large built-in audience so that, unlike most newly formed acts, they should have no trouble earning immediate acceptance. In several instances on Open Wide This Window such attention is warranted, though admittedly there's still that handful of tracks that fall into the bland category, free from any punchy hooks. The disc may not be an all-around home run, but there are enough hits to have many clamoring for more, potentially inspiring GlassByrd to reach all-new artistic heights later.