Passion, Power Still Intact on Paper Skin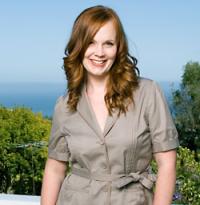 Artist: Kendall Payne
Title: Paper Skin
Label: Independent
After carving a critically acclaimed but under-selling niche for herself on acoustic guitar, Kendall Payne received the gift of a piano from her new husband, and tapped into rich new expressions of creativity. With more of a stripped down vibe than earlier projects, Paper Skin retains the intense passion and reflective power we've always appreciated in Payne. Skin thoughtfully examines issues of trust, relationships, and pain, always with a deep honesty overlooking none of life's complexities.
Opening song of affirmation "Not Afraid to Be Me" highlights her rich tones like velvet over the rolling piano chords. Payne portrays both incredible strength and tender vulnerability in these twelve tracks, through the yin and yang of her delicate, often frail vocals and her boldly pointed, fearless lyrics. "Lines" asks all the hard questions about the way we do church: "We were caught inside the bubble/Some sense of family, some sense we belonged/And when we pleased them they were happy/But God forbid we should ever do wrong." Biting commentary, but when she's right, she's right.
The artfully delivered "Fail" is an insightful look into the magical complexities of marriage, underscored by tender strings. The bouncy pop melody of "Small" belies the finality of this sorrowful goodbye to a small-minded friend. Segueing briefly back to the acoustic guitar, Payne quietly delivers a song of brave honesty, "Belonging," telling of the thickets of fear and loss she wandered through while finding her husband, while the poignant, intimate "Daddy" is a straight-up daughter's song, one that reveals the deep blessings of a godly father.
Payne pulls out all the stops with the potent "Touch," dedicated to "all who have been abused and enslaved." The emotionally-charged track is difficult to listen to, as it should be, revealing once again her masterful touch as a songwriter. This raw song would serve well as a tool of expression for ministries like the International Justice Mission.
The closing title track is another beautifully executed balancing act, its guiding words of wisdom expressing both Payne's tender vulnerability and passionate openness to life. Not only has she survived her years of lonely wandering through the fickle music machinery of popular culture, but she has performed a glorious alchemy on those experiences, turning them into the pure gold of Paper Skin.




© 2007 CMCentral.com. All rights reserved. Used with permission.



Visit CMCentral.com now and join the single largest online community of Christian music fans on the internet. CMCentral features daily music news, exclusive interviews, album reviews, weekly devotions and feature articles written by some of your favorite Christian artists, and much more. CMCentral is also the home of the most popular Forum for Christian music fans that you'll find anywhere on the Internet. Come see what all the buzz is about!