Peace of Mind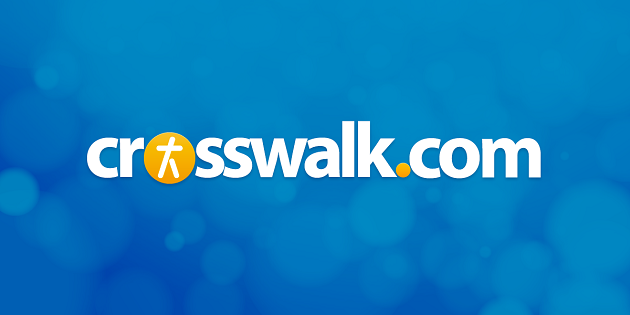 Sounds like … tobyMac's first solo effort—this is a blend of hip-hop and hard rock, combining lots of Eminem and a little bit of Run DMC with Limp Bizkit and Kid Rock
At a Glance … except for a few iffy tracks, KJ-52 successfully branches his artistry into a rocking live band setting
When an artist becomes associated with a particular genre, the listening public can sometimes unfairly pigeonhole them to that style and prevent them from exploring new territory. Case in point, KJ-52, who's been tagged by many as the Christian version of Eminem after just two albums, especially after the hype surrounding his letter to the controversial rapper in "Dear Slim." Though KJ's heart remains in rap and hip-hop, he's always wanted to participate in a project that breaks beyond those specific styles. Thus the creation of Peace of Mind, a side band that teams KJ with a live rock band comprised of keyboardist/producer Todd Collins (co-founder of Gotee Records), guitarist/producer Pete Stewart (Grammatrain, Tait, Sanctus Real), and drummer Rick May.
From the get go, it's obvious that Peace of Mind is something quite different from the sound most would expect from KJ-52, combining his familiar raps and wit with alternative rock and hardcore rhythms. On "Turn It Up!" listeners are greeted with raging guitars, percussion blasts, and aggressive rap/rock vocals that have equal appeal to fans of Eminem and Limp Bizkit alike. The following "Don't Ever Give Up" also demonstrates a belligerent verve, creating a sort of Run DMC and Kid Rock hybrid as KJ bellows out edgy rhymes over the swirling instrumentation of the band. "Don't Ever Give Up" has one of the record's most hard hitting messages, offering hope to a parent whose child has been kidnapped and a boy who's been molested by his uncle. KJ pleads for them and anyone else dealing with serious baggage: "Don't ever give up, don't ever give in/Don't you ever let up, don't you ever be quittin.'"
Equally encouraging is the reggae-infused "We Gon a Make It" when KJ and the band adapt a chunky rhythmic flow in the vein of Everlast, chronicling the bitter divorce of a teenager's parents. The main character struggles with anger and depression, longing for love and reconciliation in his family, eventually moving on as a result of a relationship with the Lord: "My old pain and I watched it all change/Called on Your name while I watched my old ways/Disappear along with these fears and old shame/You wiped away the tears that used to fall away like cold rain." The following cut "Coming Soon" discloses a sinner's constant struggle for earthly satisfaction, only to find it within the eternal perspective. KJ cries out for all his past mistakes: "I'm sorry for what I did/I'm sorry for the way I lived/I been ignoring you ever since I was a little kid/I know that you forgive, but can you just forgive me?"
A few of the cuts fail to match up to the record's otherwise constructive pattern. Though "Crucify" is an extremely passionate reenactment of Christ's death on the cross, it leans more heavily on the Eminem influence than the other tracks, sacrificing some of KJ's originality in the process. In contrast, "Will You Go Out With Me?" is an unbecoming stab at the band trying to go the punk route. Perhaps the skittish silliness on that track is included to be funny in its portrayal of the awkwardness of dating, but if they're even remotely serious, it's equivalent to Sum 41 at their stupidest. The only other lull on the record is "Where You Gonna Go," which despite its intention of reaching out to a runaway with the love of Jesus, lags with uneventful beats of mid-tempoed laziness that are far less stirring than the disc's many shining moments.
That trio of tracks interrupts an otherwise strong and winning collection of tracks that includes the pulverizing electrics of "I Am," the bolting explosions throughout "Scream," and the soulful sentimental groove of "After All." The crossing of this record's many genres is risky business, considering KJ's inexperience with rock and propensity for humorous urban styles. This disc shows that he can effectively step outside his comfort zone and demonstrate some versatility, collaborating with musicians in other genres. There's enough merit to make Peace of Mind more than a one-time side project, but before a potential sequel can be written, KJ is returning to the studio to follow up his critically acclaimed Collaborations album. As fans wait for that disc to drop later this year, I'd recommend Peace of Mind's interesting blend of hip-hop and rock to hold them over. It's an intriguing collaboration in its own right.