Pieces an Average Rendering from an Exceptional Artist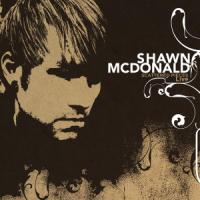 Artist: Shawn McDonald
Title: Scattered Pieces: Live
Label: Sparrow
After 2005's surprisingly strong Live in Seattle from Shawn McDonald, one might think it odd that he would produce a second live project this soon. However, fans who have seen him in person know that live performances happen to be one of McDonald's specialties. Leaning heavily on a fairly balanced collection of songs from both 2004's Simply Nothing and last year's Ripen, Scattered Pieces: Live is indeed an eclectic mix recorded from the best of McDonald's set lists.
Although his lyrics are consistently poignant and artistic, his sophomore live offering fails to convey the creative expression that differentiates his live show from the rest of the acoustic pack. (For instance, during his "Ripen Tour," an artist painted on stage throughout McDonald's entire set.)
While "Live In Seattle" included personal stage commentary between songs, this time around, over an hour of solid music ensues. Fans will enjoy four new recordings including a beautiful rendition of "Amazing Grace" and the sprightly "Shadowlands," based on Psalm 23. Sadly, however, none of the three originals truly excels. Audience participation on hits "Gravity" and "Take My Hand" provides spirited arrangements, and "Beautiful" (a duet with tour mate Alli Rogers) serves as an eloquent ending, but no standout moments, such as his version of "Over the Rainbow" on Seattle, exist. Although live recordings usually provide the artist with an opportunity for experimentation, McDonald prefers stripped-down, less eccentric versions of his songs, leaving little room to exceed expectations of the originals.
Although his gravelly voice sounds passionately warm, this isn't a strong, memorable set. Hopefully, this release will pacify the most eager fans and anticipation will build for McDonald's next studio attempt, which will hopefully raise his profile and sustain his creative journey.





© 2007 CCM Magazine. All rights reserved. Used with permission. Click here to subscribe.