"Silers Bald" - Music Review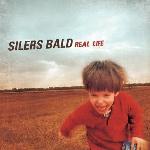 Artist:   Silers Bald
Label:   Essential
Silers Bald's major label debut has been six years in the making, as the band has been honing its laid-back, Southern, pop-rock style on the independent circuit for at least that long. And it's the camaraderie that developed as a result that really sets the stage for a stellar freshman effort.
Produced by Caedmon's Call's Josh Moore, the album is a canvas of insightful lyrics smattered with folk, rock and pop elements. The songs blend seamlessly from one theme to another, each resonating with truthful and refreshing instrumentation. Sure-to-please tracks include the biographical "Carolina Line," the worship anthem "My Heart Will Sing" and the soul-searching strains of "So On."
Named for a ridge on a hiking trail on the Carolina/ Tennessee border, this acoustic pop ensemble is good listening, whether you're sampling these sounds in a small sanctuary or in front of a festival stage. Ultimately, "Real Life" is a musical snapshot that reflects just that.

© 2004 CCM Magazine.  All rights reserved.  Used with permission.  Click here to subscribe.