Stacie Orrico
reviewed by Russ Breimeier

Copyright Christianity Today International

2003

1 Mar

COMMENTS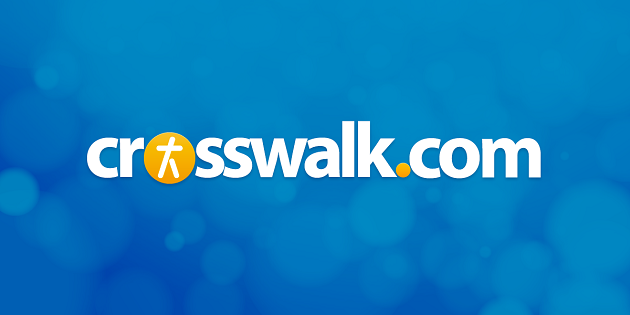 Sounds like … first-rate teen pop with elements of R&B, rock,and electronica — a combination of Britney Spears, ZOEgirl, Destiny's Child, and No Doubt
At a Glance … in a word, "wow," but in a few more words, Stacie has created one of the most thoughtful and well-produced pop/R&B albums to ever come out of the Christian music industry
Back in 2000, Christian record labels clamored over each other like the Keystone Cops in an attempt to react to and capitalize on the popularity of mainstream teen pop sensations such as Backstreet Boys, N+Sync, Britney Spears, and Christina Aguilera. Though many such acts have since failed and disbanded, there were a handful of successes, namely Plus One, ZOEgirl, Rachael Lampa, and Stacie Orrico.
The youngest of this group, Stacie released her debut album, Genuine, when she was only fourteen years old, and though I hate to use this overused phrase in Christian music, she definitely has "a maturity that belies her age" when it comes to her vocal talent and her rock solid spiritual beliefs. Genuine sold in excess of 500,000 units, certifying it gold and confirming Stacie as one of the year's great success stories.
Fans are undoubtedly wondering where Stacie has been since then. Her contemporaries have all released sophomore efforts since 2000, as well as remix projects and Christmas albums, in some cases. Stacie did release a brief and unremarkable Christmas EP in 2001, but her self-titled sophomore effort is only now seeing the light of day. The delay is due to a new partnership with Virgin Records, which expressed interest in Stacie because of the success of Genuine and the strength of her new material. After hammering out the details, Virgin is now working the new album to the mainstream market, with Forefront/EMI retaining marketing and distribution to the Christian market.
Excluding the success of Justin Timberlake's new solo career, audiences have grown increasingly disenchanted with teen pop in the last three years, which has led some to wonder if Stacie's moment has passed. One should never rush excellence, and Stacie has achieved just that with her self-titled follow-up. But more pertinent, classifying it as mere teen pop would be a disservice. This is first-rate R&B pop, suitably laced with enough hints of rock, soul, and electronica to keep it mature and interesting. Stacie cites Crystal Lewis, Whitney Houston, Lauryn Hill, and Ella Fitzgerald as her influences. Her actual vocals are just as diverse, combining the rock-croon of Gwen Stefani (No Doubt), the soulfulness of Ashanti, and the modern pop sensibilities of Britney Spears.
It's simply incredible that she is only sixteen, not just because of her vocal talent or because she looks too provocative (Stacie's definitely three years older but still has relatively modest fashion sense), but because her sound has matured so greatly. As co-writer on 8 of the 12 songs, she certainly has a hand in this. Christian teen pop doesn't typically showcase this much breadth in subject or sound, so while the songs are still very relevant to teens, they're written with enough smarts for adults who appreciate such R&B flavored modern pop. This is an album you'd expect from a young woman in her early-to-mid 20's.
Stacie's first single, "Stuck," is as good a place to start as any. There's a lot of buzz behind this song, especially now that it's edged its way into MTV's "Total Request Live" (the barometer for what many teens listen to). Produced by Dallas Austin (Pink, TLC) and Virgin Records CEO Matt Serletic (Santana, Matchbox Twenty), this is an irresistible blend of modern pop, R&B, and rock. Though it may sound (and look in the video) like frivolous WB television fluff with its chorus of "I hate you, but I love you, I can't stop thinking of you," Stacie wrote it as a response to people who are trapped in a harmful relationship. Interestingly enough, it's the most mainstream of the songs on Stacie Orrico.
The remaining songs are very forthright in expressing the young artist's faith — while Christianity is still a delicate issue in mainstream entertainment, it suddenly no longer seems as taboo. Stacie croons over a bouncy shuffle on "(There's Gotta Be) More to Life," and expresses a longing for something deeper: "There's gotta be more to life than chasing down every temporary high to satisfy me … I'm sure there's gotta be more than wanting more." While the perils of materialism aren't exclusive to the Christian faith, this song really does speak to a wider audience and allows a Christian to discuss the matter more deeply with a friend.
Far more revealing are the tracks produced by Tedd T. (Rebecca St. James, Jump5), who continues to hone his R&B pop skills on this album. Stacie sings about the unfailing love of God on the groovin' urban track "Security," and the R&B pop track "Bounce Back" shares the good news of God's boundless grace: "I know I fell astray, believe me when I say/This time I'm gonna be strong/Lord, You know I'm gonna hold on." The driving dance pop of "Hesitation" challenges listeners to accept God into their lives before it's too late, while "Maybe I Won't Look Back" challenges Christians to share faith with others when we can. The fast pulse of "I Could Be the One" talks about Stacie's amazement that God can choose people as unlikely as her to serve his will. Perhaps most impressive is Stacie's self-penned piano-and- strings ballad, "Strong Enough," which asks if it's possible to fall too far from God's grace: "Is He not pure enough to break me, pour me out, and start again?" Rest assured the song concludes with confidence.
Despite the delay in releasing her sophomore album, Stacie Orrico now finds herself in a terrific position to impact mainstream culture with the message of the gospel through her music. While there are as of late several Christian artists suddenly earning mainstream exposure, few expected a pop artist like Stacie to break the faith barrier in secular music. It proves that an album of thoughtful pop songwriting and contemporary production that truthfully rivals anything you've ever heard in this genre will still generate attention, regardless of what's being communicated. This is a great modern R&B pop album from Stacie Orrico, one of the best of its kind to come from the Christian music industry in the last decade.