The Blessing
reviewed by Russ Breimeier

Copyright Christianity Today International

2007

1 Mar

COMMENTS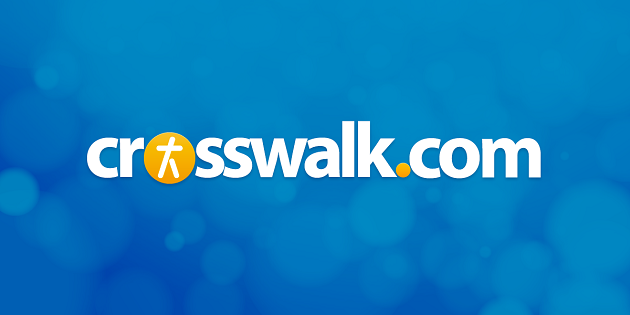 Sounds like … adult contemporary pop/rock that combines qualities of MercyMe, Michael W. Smith, and Steven Curtis Chapman, with some modern worship similar to Matt Redman.
At a glance … Christian AC has long needed a new talent with catchy hooks and personable songwriting, and we've finally found one with John Waller's solo debut.
Track Listing
Calling for a Flood

Identity

The Blessing

Still Calls Me Son

Ancient Words

Breathe on Me

Love to Say Your Name

While I'm Waiting

Something Big

Sacred Pages
With many artists emulating Steven Curtis Chapman and MercyMe and relying on covers of familiar worship songs, it's unfortunate that Christian adult contemporary has grown so stale in recent years. You wouldn't think then that the former lead singer of a fledgling rock band from the late '90s (now defunct) would offer much to change that. But ours is a God of second chances, and in an unlikely comeback, John Waller has already been named by Billboard as one of the ten "Faces to Watch" in 2007—the only Christian music artist on the list. He could well be the shot in the arm that Christian AC needs.
Waller first came to prominence fronting According to John, but that promising band's record label went under after the first album was released. The members disbanded shortly after their 2001 independent release Beyond What I See, and Waller put his recording career behind him, moving to Colorado with his family to serve as a worship pastor at the newly founded Southlink Church. As he began to write songs for the congregation, they were inspired enough to raise money and fund a recording in order to have hard copies of his music. Before long, his work caught the attention of Mark Hall of Casting Crowns, whose boss at Beach Street Records, Mark Miller (Sawyer Brown), eventually signed Waller to the label.
Fortunately, there's more to the hype than joining the same label as one of today's most successful Christian bands. Produced by Miller and According to John guitarist Jason Hoard, The Blessing offers plenty of catchy hooks that don't initially sound like typical Nashville pop. The melodies are strong, enhanced by some slick production touches. And Waller has a fine rock vocal, closer to Michael W. Smith than Bart Millard in tone.
While all of that helps, I think most will latch onto Waller's songwriting. Many are comparing it to Hall's songcraft for Casting Crowns—sincere message songs with thoughtful, relatable themes. I'd take that one step further by noting that these simple heartfelt songs also have some personality, characterized by Waller's distinct perspectives and turns of phrase.
You can see this most in the worshipful songs, which offer more thought by simply using less conventional words. "Identity" is a confident rocker that expresses the transforming presence of Christ in our lives: "Lord, everything You are now becomes me/The line between where You begin and where I end is gone/Now I'm in You/I know who I am." Or the worshipful invocation "Calling for a Flood," inviting God's presence in a fresh way: "Flood every corner of this room/Flood all my emptiness with You … Flood what I lack with all You are." And there's something about the overall sound and chord progressions that help elevate "Breathe on Me" from worshipful cliché into something more effective—and that's not easy these days.
Credit Waller also with addressing scriptural themes that aren't commonly addressed by other artists. Inspired by the Old Testament tradition of blessing our children, the title track and radio single (with guest vocals by Hall) challenges us to make a conscious decision to live our lives blessing others, not cursing them. He may be on to something with a subject not covered enough, and it's explored further in the rocker "Ancient Words," with an almost progressive sounding guitar/keyboard riff. Similarly, "Love to Say Your Name" isn't the typical "Emmanuel/Wonderful Counselor/Prince of Peace" stuff, instead relying on old Hebrew names for God, and also explaining them—"El-Elyon, the Most High God/Jehovah-Shalom, the Peace of my heart/Jehovah-Rapha, God my Healer/Jehovah-Shammah, never leaves us nor forsakes us."
The album is rounded out with some poignant power ballads, none better than "Something Big," which could serve as an anthem for many churches looking to cast a vision for revival and greater ministry (and it doesn't rely on the Prayer of Jabez either). "Still Calls Me Son" takes the familiar subject of the Prodigal Son, but still keeps it fresh, and "While I'm Waiting" takes simple words of worship to create an infectious response to brokenness.
It's not that Waller is deeply introspective like Derek Webb or Sara Groves, or as innovative as Switchfoot or Mute Math. But sometimes the right ingredients come together to make a strong pop album—voice, songs, melodies, and production. Moreover, Waller puts more of his heart and his self into the songs, and thus distinguishes his music in that way. It seems a safe bet that The Blessing will do well on Christian radio, and for good reason, since it has the potential to help revitalize a genre.
Copyright © Christian Music Today. Click for reprint information.