Time Is Fiction
reviewed by Russ Breimeier

Copyright Christianity Today International

2008

1 Feb

COMMENTS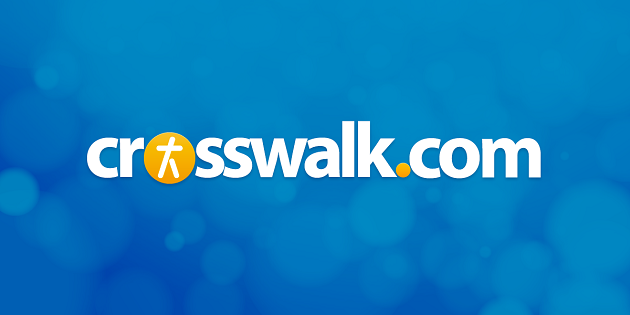 Sounds like … some jazz-influenced rock like The Police or Jeff Buckley, with a little bit of progressive art-rock like The Mars Volta, and a heaping helping of indie/alternative along the lines of Lovedrug, House of Heroes, and Sunny Day Real Estate.
At a glance … Time Is Fiction marks another remarkable indie rock effort from Edison Glass, though chances are it's a little too arty and alternative for most tastes—especially in the pop-driven Christian music scene.
Track Listing
Let Go

Cold Condition

Without a Sound

End of You

All Our Memories

Changes

See Me Through

The Jig Is Up

Our Bodies Sing

Children in the Streets

Jean Valjean

Time Is Fiction
Critics face a challenge in writing reviews, expressing their own tastes and opinions with trying to connect with those who read their reviews. It typically comes down to the difference between pop and alternative. With movies, for example, critics will often heap praise on art-house films that most people won't embrace. Is that because most people are afraid to try things that are different, or is it more because they don't look at art with the same depth as critics do?
Time Is Fiction, the sophomore effort from Edison Glass, is comparable in many ways to an art-house film. It'll never get radio play beyond college stations, and it'll struggle to find an audience in a marketplace that favors familiar and predictable pop over alternative expressions (especially the Christian music scene). However, it's thoughtful and different enough for critics to embrace, as well as the minority of music lovers that appreciate such albums. In other words, it's rather brilliant, though probably a tad inaccessible to most ears.
This is a band that brings something different to the scene with three different lyricists involved and two different vocalists—Josh Morin with the high-pitched, screechy tone reminiscent of Rush's Geddy Lee, and Joshua Silverberg with the similar, warmer, slightly less high-end voice. Edison Glass is clearly not afraid to experiment, willing to dabble with pop melodies, alternative rock, and atypical composition elements, oftentimes all within the same song.
The results can be somewhat jarring, if not a little dissonant in tracks like "Without a Sound" and "The Jig Is Up." Yet "All Our Memories" is truly stunning, offering more than four minutes of indie rock with qualities that are almost symphonic and operatic. In this way, Time Is Fiction will not seem as initially catchy as A Burn or a Shiver, but there are some sweet spots, such as the pop-sounding "Children in the Street" or the lighter "Chances" with its slow jazz feel and soft horns. Particularly beautiful and haunting in ambience are the title track and "Jean Valjean," both contemplative, meditative, and even a little worshipful.
The group's songwriting is similarly unconventional, if not a little cryptic at times. But "Cold Condition" muses over the need for warmth from "a fire inside to burn out all our lives," while "Our Bodies Sing" could be interpreted as worshiping the Lord with our every part of our being. "End of You" puzzles over our relationship an eternal God: "Oh, I could see all things unseen and never reach the end of you."
The spirituality seems to grow clearer as the album progresses. "See Me Through" offers a rich Brit pop feel as Silverberg sings of relying completely on God: "Need is to depend on you/For you will see me through … Glorious, my glorious/I feel you breaking down on me." Morin expresses struggle through times of doubt in "The Jig Is Up," yet touches on the very nature of faith: "I've asked with the right intent and bright eyes/But what I can't seem to figure out is how and why/And I can't seem to handle it/I'll wait for your words, I'll trust you'll say." And perhaps most stirring of all is "Jean Valjean," which uses Victor Hugo's protagonist from Les Misérables as a model of brokenness and salvation: "It's a battle between grace and pride/Will you let it go or draw the knife?/Will grace overcome what was done?"
Edison Glass bears some resemblance to the emo and indie rock of bands like Lovedrug, House of Heroes, and Sunny Day Real Estate, as well as the jazz-inflected creativity heard from The Mars Volta, Jeff Buckley, and The Police. If none of those artists mean anything to you, chances are very good that Edison Glass won't either. Others who appreciate such artists will find this an example of amazing musicianship and inventive writing. Time Is Fiction ?also benefits from multiple listens, but only for those who can savor its strengths the first time. The album is almost inaccessible in its inventive composition, which perhaps shouldn't come as a surprise from a band that takes its name from Thomas Edison and Philip Glass.
Copyright © Christian Music Today. Click for reprint information.