TODAY'S NEWS: Mark Schultz, Rebecca St. James & More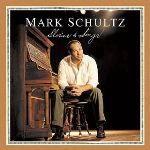 BE ALL THAT YOU CAN BE … Who knew that the Army has experienced 168 accident-related fatalities since the beginning of this year – 39 percent of which occurred in privately owned vehicles?  It's a tragic statistic, to say the least, and in order to create awareness and to educate soldiers about potential hazards from operating motor vehicles, the U.S. Army is joining with Word Records artist Mark Schultz to launch a new program called "Be Safe – Make It Home." "Statistically, this has been a rough year for Army accident casualties," says Brigadier General Joseph Smith.  In an attempt to reverse this trend, the Secretary of the Army initiated the 'Be Safe' campaign to educate soldiers, with the end result of keeping them alive and well." 
The campaign's training video will feature Schultz's "Letters from War" single from his current album, "Stories & Songs" (currently No. 6 on the Christian Adult contemporary chart).  Originally inspired by the diaries of his great grandmother whose three sons fought in World War II, "Letters from War" will be recast by Schultz to fit the Army's safety campaign.  "I am very much honored to team with the U.S. Army in this campaign to save soldiers' lives," says the singer/songwriter.  "I am thrilled to do anything I can to show my total support for our troops and to help keep them safe both abroad and at home."  Schultz will make public and media appearances, along with Army officials, in support of "Be Safe – Make It Home," beginning June 7.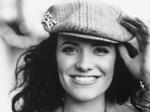 WHEN R.S. JAMES TALKS … Like E. F. Hutton, it seems that Rebecca St. James has the uncanny and influential ability to make people listen.  Ever since the critically acclaimed Forefront Records artist was interviewed by Reuters International News Service in London recently and shared about her views on abstinence, the media has been a buzzing.  The interview garnered the Aussie songstress coverage on the Reuters UK Web site, AOL's AIM Celebrity news page, and CNN.com as well as airtime on CCN Headline News.  Additional print and Web coverage included The Washington Post and The Tennessean, while an India-based newspaper, New India Express, and the Scotland-based, The Scotsman, also reported on the singer's stance for sexual purity.  "Rebecca was initially quite stunned that the original interview with Reuters in London had reached literally around the globe with such extensive coverage and such a  profound impact less than twelve hours later," says Peter York, EMI Christian Music Label president.  "She was very encouraged that the message of purity … made international news through her comments."  Rebecca recently returned to the U.S. following a highly successful European tour, supporting her latest disc "Live Worship."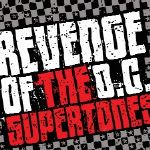 ON JUNE 15, GET YOUR REVENGE … Those crazy rock 'n' rollers known as OC Supertones are back with a seventh BEC Recordings project, "Revenge of the OC Supertones," this coming June 15.  Billed as "reminiscent of the band's early days" yet miraculously enough "reflecting the group's significant instrumental growth spanning eight years," one would think that the disc has a lot to live up to.  But according to producer Mark Townsend, "we weren't trying to make a slick record.  'Revenge of the Supertones' possess a gut-level, raw element that will connect with rock fans, while also reflecting the natural ' punkisms' characteristic of ska music.  It's a very lyrically cohesive album as well, challenging people to be aware of where they stand regarding the Kingdom of God."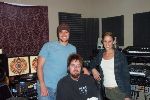 AND THEN TRY THIS … What is it about an artist's newest project that suddenly opens wide the superlative floodgates?  Words like "best" and "never before" and "greatest" are sure to swirl around … and that's all fine and good as long as the tunes measure up to the hype, right?  Well, we're sure that won't be a problem in the case of good friend and Essential Records artist, Bebo Norman when his fourth label project, "Try," releases on August 24.  "I've never been as excited about one of my records as I am about "Try," he comments.  "And the reason is simple … I think I've rediscovered the joy of songwriting with this new project."  Rediscovering right along with him are producers Mitch Dane (Jars of Clay, "City on a Hill" series) and Matt Bronleewe (Michael W. Smith, Natalie Imbruglia, Michael Tait) who also snagged co-writer credits.