Voice from Home
reviewed by Andree Farias

Copyright Christianity Today International

2005

1 Dec

COMMENTS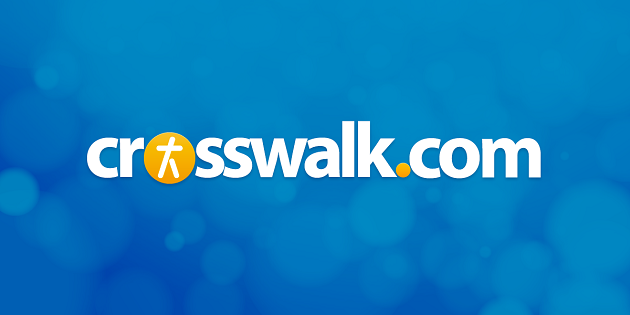 Sounds like … piano-driven pop/rock, not unlike Mark Schultz, Scott Krippayne, Maroon5, and Gavin DeGraw
At a glance … the concept is interesting, but the production and musical ideas of Voice from Home are too routine to carry it along
Track Listing
The Only Hand You Need
Great Big Problem
Well Pleased
I Am Love
Worth It All
Can't Let Go
Through My Eyes
It's You
Grand Canyon
Take a Chance with Me
Come Away with Me
Listen
For eight years, Christian popsters FFH have been making albums left and right. It only seems like yesterday when the vocal foursome released its breakthrough debut, I Want to Be Like You, sticking to a productive schedule since then, releasing a new album roughly every 18 months. Though they've never really been a critical favorite, this prolificacy instead has earned the group its share of popularity and radio success, with well over one million albums sold and seven No. 1 radio hits, including such tunes as "One of These Days," "Watching Over You," "Ready to Fly," and "Still the Cross."
But more so than the recognition, through the years the primary emphases of FFH's music have been on worship, ministry and evangelism. It's a deliberate departure from this focus that makes their sixth album, Voice from Home, quite a change of pace for the quartet. Inspired by the writings of friend and mentor Rich Stevenson—who has a book by the same name releasing in January—all the songs of Voice from Home were written from the perspective of God talking to his children. While the book looks at the three instances where the Father spoke audibly to Jesus, the album is a collection of tunes that have God establishing casual conversations with listeners. He talks; we listen.
But don't expect any prophetic, Mount Sinai experiences. With such a concept, one would hope that songwriters Jeromy Diebler and Michael Boggs (plus the occasional hired guns) would eloquently delve into some of the rich qualities of God—his paternal care, his patience, his wrath, his jealousy, his intolerance for sin, his atoning grace—but all we get is passing mentions of these faculties, or merely feel-good generalities about who he is. Much like the majority of the group's music, the writing is personable, inspirational and easily digestible, but overall patently uncomplicated. The piano-driven first single "Worth It All" is a prime illustration of this: "You are mine, you are loved / You have always been thought of / When you hurt I feel it every time."
It's understood that FFH is trying to motivate discouraged believers and those who otherwise wouldn't respond to the grandiloquence of a sermon. However, in trying to simplify the way God communicates with his people, some of their musings verge on mere reductionism. For example, "Great Big Problem" recalls Gavin DeGraw's "I Don't Want to Be" for its strong pop/rock basis, but lyrically it takes a bafflingly anthropomorphic view of God, as if his existence were flawed and full of issues and misgivings, like ours: "I've got a great big problem / You can't ever get to the bottom of / My love, no matter what you do / I can't let you go. . . If you could only see / How this is killing me / You'd come back to me / I would set you free."
If anything, the overarching theme of the disc is one that highlights God's constant chasing after us, and his unwillingness to leave us. In this vein, "Grand Canyon" is perhaps the best-written track on the album, and one of the few ballads that comprise the set. It never reaches the grand proportions of earlier FFH anthems, but it's otherwise satisfying: "I wish that I could stop the bleeding / But you won't, you won't let it show / I can't wrestle with your demons if you don't let me see them."
On another positive note, Voice from Home further scales back the predominantly acoustic leanings of the band's music. This time, jangle-pop takes a back seat to more sophisticated piano pop, never more evident than in the smooth "Through My Eyes," a welcome fusion of easy listening, jazz, and pop with a strong bass line and a steady rhythm. If you disregard the lyrical faux pas of "It's You," its intro and feel throughout could be mistaken for a John Mayer track, albeit not as stylish and refined.
There's no denying FFH is trying to break out of their shell, and it's highly commendable for them to try something different and outside of their comfort zone. Equally commendable is their strong ministry intentions, undoubtedly the main catalyst for fashioning an album of this nature. But the end results still could've been more than what they actually are. God songs are not easy to write, especially when one runs the risk of sounding more human than divine in doing so. Voice from Home will find an audience, but it's doubtful it will be much beyond those already in the group's core listening base.
© Andree Farias, subject to licensing agreement with Christianity Today International. All rights reserved. Click for reprint information.