February 26
What's fellowship?
Pastor Mark Jeske
Every business has its own jargon, i.e., insider talk that makes total sense to the old guard and is confusing and embarrassing to the newbies. In the financial services industry, for instance, advisors might say, "I recommend a VA for long term and VUL for right-now coverage." But that wouldn't be a smart move if your client doesn't know what you're talking about.
There is a unique jargon found as well among gatherings of Christians. One unique word is fellowship, especially used as a verb, as in "We had a wonderful time fellowshiping yesterday." To which a new Christian might have responded, "Just exactly what were you people doing yesterday?"
Used as a noun, fellowship refers to the bond that believers have with each other and have with God. "If you have any encouragement from being united with Christ, if any comfort from his love, if any common sharing in the Spirit, if any tenderness and compassion, then make my joy complete by being like-minded, having the same love, being one in spirit and of one mind. Do nothing out of selfish ambition or vain conceit. Rather, in humility value others above yourselves, not looking to your own interests but each of you to the interests of the others" (Philippians 2:1-4).
Fellowship implies love, loyalty, service, respect, and appreciation, all proceeding from the common bond of faith in Christ. It is an absolute essential to any healthy congregation.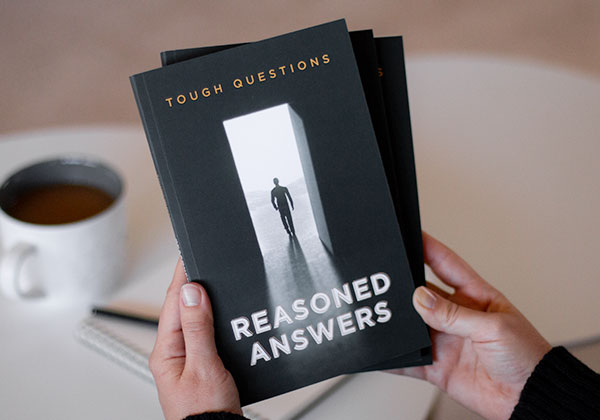 Speak more knowledgeably and lovingly about what you believe
Discover how to respond to some of the most common arguments skeptics use against Christianity in Tough Questions, Reasoned Answers. This book tackles 12 questions most of us have wondered at one time or another. You'll be equipped with reasoned answers that help shed light on the topic, diffuse tension, and open the door for faith to take root.
For more from Time of Grace, visit them at TimeofGrace.org.