March 3
The Sunday school story
Jason Nelson
I can't remember her name, but I'll never forget what she taught me in that musty church basement. We started with Jesus stories and finished by memorizing the commandments. We said the first one over and over. The next week we said the first one again and then started on the second one. Turns out there were ten of them, and we learned them all.
The Sunday school story is an interesting chapter in Christian history. Sunday schools were started in England in the late-18th century by generous Christians. They wanted to provide education to poor children who were working in factories during the week. The kids and their families loved it. The idea spread to America, and nearly every denomination operated Sunday schools. When child labor was outlawed and public schools were established, Sunday schools limited their curriculum to religious studies. For over a century, going to Sunday school was a part of growing up for nearly every American child. Even parents who didn't go to church themselves took their kids to Sunday school until the 1960s when permissive parents let children decide for themselves if they wanted to go.
Sunday schools are still a great opportunity. There are still poor kids running around. Some of their families are new to America. They might like a place to go on Sunday morning that's warm and dry, where a kind lady could gather them in and give them some cookies and teach them something they will never forget.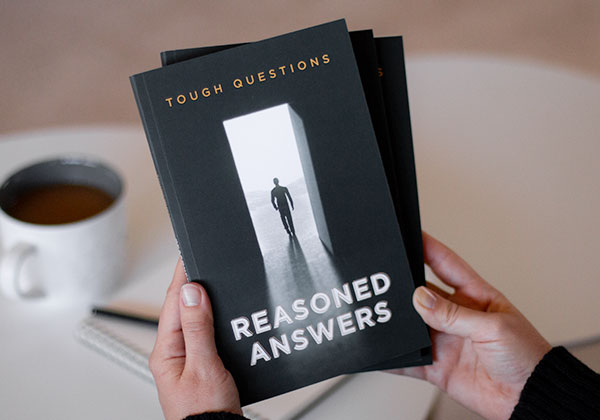 Speak more knowledgeably and lovingly about what you believe
Discover how to respond to some of the most common arguments skeptics use against Christianity in Tough Questions, Reasoned Answers. This book tackles 12 questions most of us have wondered at one time or another. You'll be equipped with reasoned answers that help shed light on the topic, diffuse tension, and open the door for faith to take root.
For more from Time of Grace, visit them at TimeofGrace.org.