Standing on shoulders
Pastor Mark Jeske
We're spoiled.
Christians in the West today never had it easier. There are active congregations near where we live, abounding in worship opportunities, programming, schools, and staff just waiting for us to call or show up. Print, audio, and video resources surround us. This enormous network, however, rests on the shoulders of many generations of heroic and generous workers and leaders of the past. We owe a special debt to the martyrs, those who refused to give up their faith in Christ even at the pain of death.
Even before the fall of the Roman Empire, in the midst of the time of government persecution of the early church, Christians wanted to commemorate their leaders of the past, especially the martyrs, with an annual day of remembrance. By long custom, November 1 is the Feast of All Saints, along with its vigil the night before, the "Hallow E'en" (holy evening). 
This year make a little pledge not to let the opportunity slide past to give God the thanks he deserves for providing the sainted people of the past who built the ministries that we enjoy today. Christian parents and grandparents, Sunday school teachers, camp counselors, pastors, choir directors, seminary professors, authors, and composers over the centuries have taught us, inspired us, and modeled true Christian behaviors for us.
"Remember your leaders, who spoke the word of God to you. Consider the outcome of their way of life and imitate their faith" (Hebrews 13:7).
---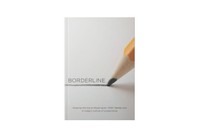 Draw the line at those "little" deadly sins!
Borderline is a warmly conversational, yet thought-provoking new book that will inspire you and perhaps even reset your views on the borderline issues. And it'll remind you all over again of the power of God's unconditional love and grace to help guide you through.
For more from Time of Grace visit them at TimeofGrace.org.