"Mas el que fue sembrado en buena tierra, éste es el que oye y entiende la palabra, y da fruto; y produce a ciento, a sesenta, y a treinta por uno (San Mateo 13:23 RV 1960).
Mi abuela, a quien afectuosamente llamábamos "Omi," creció en el Viejo Mundo - Alemania, para ser exacta. Ella había quedado huérfana a la edad de diez años y se fue a vivir con un pastor Luterano y su esposa. Mientras estaba con ellos aprendió mucho sobre el trabajo pesado, ya que siempre hay mucho que hacer en una granja. Pero ella también aprendió sobre Jesús — "Yesus," como ella lo llamaba — y esto le cambió su vida, así como las vidas de muchos de nosotros que hemos sido bendecidos por ser descendientes de esta maravillosa mujer quien nunca llegó ni a cinco pies altura. Y sin embargo ella surge grande en mi memoria. Omi horneaba las mejores galletas de mantequilla del mundo, nos contó historias fascinantes de crecer en una tierra lejana y en otra era, y acentuó la necesidad en nosotros de tener a "Yesus" en nuestro corazón.
También sé que Omni oraba por nosotros, deseando que todos nosotros llegáramos a ese lugar de recibir a "Yesus" como nuestro Salvador. Algunos de nosotros hicimos exactamente eso antes que ella se "graduara al cielo" en 1975, mientras otros aún no lo han hecho.
Uno en particular por quien ella oraba era mi papá. Mi abuela le enseñó sobre "Yesus" cuando él era un pequeño muchacho, pero él rechazó sus enseñanzas y su fe cuando se hizo un adulto. De todos modos, ella siguió orando por él y para el resto de los miembros de la familia. No vivió el tiempo suficiente para ver que sus oraciones por mi papá contestadas porque él no vino a Cristo sino hasta en octubre de 1999, durante la última semana de sus 88 años en la tierra. ¡Pero ah, qué reencuentro debe de haber habido en el cielo!
La cosa importante consiste en que Omi siguió sembrando semillas buenas, confiando en Dios para traer la cosecha, ya sea que ella estuviera aquí todavía para verla o no. Y así es. Muchos de nosotros hemos estado orando y dando testimonio y sembrando buenas semillas durante años, y tal vez viendo poco resultados o ninguno. ¿Significa esto que Dios no nos oye? ¡Absolutamente no! Dios es fiel, y Él desea ver a la gente salvada más que nosotros mismos. Así es que independientemente de las semillas que usted siembre hoy — y sin importar el tiempo que usted las ha estado regando con sus lágrimas — no se rinda. La cosecha vendrá en el tiempo perfecto de Dios. "Yesus" es nuestra garantía.
"But he who received seed on the good ground is he who hears the word and understands it, who indeed bears fruit and produces: some a hundredfold, some sixty, some thirty" (Matthew 13:23, NKJV).
My grandmother, whom we affectionately called "Omi," grew up in the Old Country—Germany, to be exact. She was orphaned at the age of ten and went to live with a Lutheran pastor and his wife. While there she learned a lot about hard work, as there is always a lot to do on a farm. But she also learned about Jesus—"Yesus," as she called Him—and that changed her life, as well as the lives of many of us who are blessed to be descended from this wonderful woman who never quite hit five feet tall. And yet she looms large in my memory. Omi baked the world's best butter cookies, told us fascinating stories of growing up in a faraway land in another era, and stressed the need for us to have "Yesus" in our heart.
I also know that Omi prayed for us, wanting us all to come to that place of receiving "Yesus" as our Savior. Some of us did just that before she "graduated to heaven" in 1975, while others have yet to do so.
One in particular whom she prayed for was my dad. My grandmother taught him about "Yesus" when he was a little boy, but he rejected her teachings and her faith when he became an adult. Still, she continued to pray for him and for the rest of her family members. She didn't live long enough to see her prayers for my dad answered because he didn't come to Christ until October 1999, during the last week of his 88 years on earth. But oh, what a reunion that must have been in heaven!
The important thing is that Omi continued to sow good seeds, trusting God to bring in the harvest, whether she was still here to see it or not. And that's the point. Many of us have been praying and witnessing and planting good seeds for years, yet seeing little if any results. Does that mean God doesn't hear us? Absolutely not! God is faithful, and He desires to see people saved more than we do. So whatever seeds you're planting today—and however long you've been watering them with tears—don't give up. The harvest will come in God's perfect time. "Yesus" is our guarantee.
***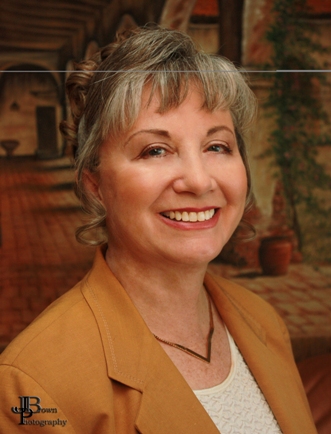 Kathi Macias, popular speaker and prolific author, is an Angel-award winning writer who has published nearly thirty books, including her latest releases, Mothers of the Bible Speak to Mothers of Today (New Hope Publishers) and My Son John (a novel from Sheaf House). Whether keyboarding her latest book, keynoting a conference, or riding on the back of her husband's Harley, Kathi "Easy Writer" Macias is a lady on a mission to communicate God's vision. Her insightful words—filled with passion, humor and soul nourishment—refresh audiences from all walks of life. Join Kathi as she hosts "Write the Vision" every Thursday from 6—7 p.m. (Pacific Time) via THE International Christian Network (www.theicn.com). To learn more about Kathi or to book her for your next event, visit www.KathiMacias.com. Spanish translations by Cynthia Alcantara (cynthia.alcantara1@gmail.com).