A Prayer to Help You Know God's Delight in You
By: Jennifer O. White
He brought me out into a spacious place; he rescued me because he delighted in me - Psalm 18:19
Jesus is known as Emmanuel, meaning God is with us. He has chosen to dwell with us because He is delighted with us. He is also our Wonderful Counselor: our ever-present fountain of God's wisdom. He is God's wise Word delivered to us in human form long ago and now present with us by His Holy Spirit.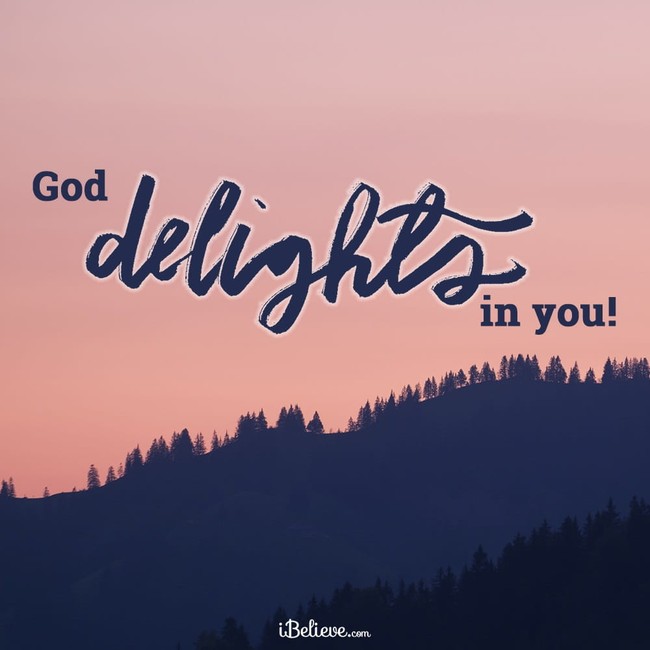 Are you delighted with yourself?
God longs for us to be united with Him in thought and deed. Choosing to see ourselves through His eyes is a life-changing, joy-restoring act. If we have trouble delighting in ourselves, the Holy Spirit is with us to help us change our thoughts. Here is a simple prayer to help us reach for the help He is ready to deliver:
God, I need help believing that You are delighted with me. Please fill me with Your wisdom and defend me against condemning thoughts about myself. I know I am lovingly, wonderfully made by you. I know that you know every breathe I take, and I know that you are acquainted with all my thoughts, the passions of my heart, my longings and trials. Nothing about me is lost to you, and all you know about me, both the good and bad, never changes your love for me. I know when you look at me you see something 'very good.' Help me know these things, help me live confidently and at peace because of your delight in me. In Jesus' Name, Amen.
This simple change can usher in healing in hearts and our relationships. When we rest in God's love for us, we gain the courage to consider how much He must delight in other people. When we grow in our love of Him, we grow to love ourselves more, and can love others better too. This is the life-changing love that God offers all of us!
---
Editor's Note: Portions of this devotional were taken from Jennifer White's A Prayer to Help You Know God's Delight in You. You can read that piece in full here.
Now that you've prayed, are you in need of someone to pray for YOU? Click the button below!
Visit iBelieve.com for more inspiring prayer content.