Reality Religion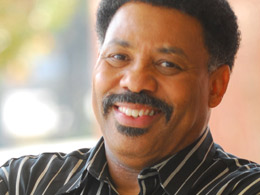 OK, I bet you've watched them-reality TV shows. I'm still not sure I understand what "Reality TV" means. I guess that means everything else on TV isn't real, including the news programs! Of course, I'm just kidding. There is a fascination with what we want to believe is not programmed or specially scripted and produced, but rather spontaneous. I think we should identify our church TV programs as "Reality TV."
The world wants what's real. If someone asks you for one word to explain what makes Christianity different from every other religion in the world, what word would you choose? What makes it different from Buddhism, or Islam, or a million other religions? All religions have their heroes, their messiahs, and their saviors. All have their religious books that they look to for instruction. Give me one word that makes Christianity different and validates it as special and unique.
There's only one word that I know that would fit, one thing that sets Christianity apart from the pack--grace. That word, if properly understood, not only addresses the assurance of salvation, but it also addresses every other issue in life. Every other religion, and I mean every, single one, tells you what you must do to get to God. What makes Christianity absolutely different from every other religion is that it tells you what God has done to get to you.
This is reality religion, pure and simple! Here is the challenge: Grace, sounds too good to be true. If you start talking about the fact that someone can have eternal life free of charge, no strings attached, they think there must be a catch.
I am committed to continue to use every means possible to proclaim the reality of the Gospel of grace, and I need your help. Every dollar you send to The Urban Alternative is carefully directed to maximize the opportunities to present "Reality Religion" to a world that desperately needs to give up on playing church and discover the power and glory of real life in Christ.
Help me share the message of God's grace. There are many definitions of grace, but I want to leave you with my definition:
Grace is the inexhaustible supply of God's goodness doing for us what we do not deserve, could never earn, and would never be able to repay.
Because of the grace you have received, help us reach out in love and tell this world that Reality Religion is available to them through Jesus Christ.