How to Pay off a Mountain of Medical Debt: What NOT To Do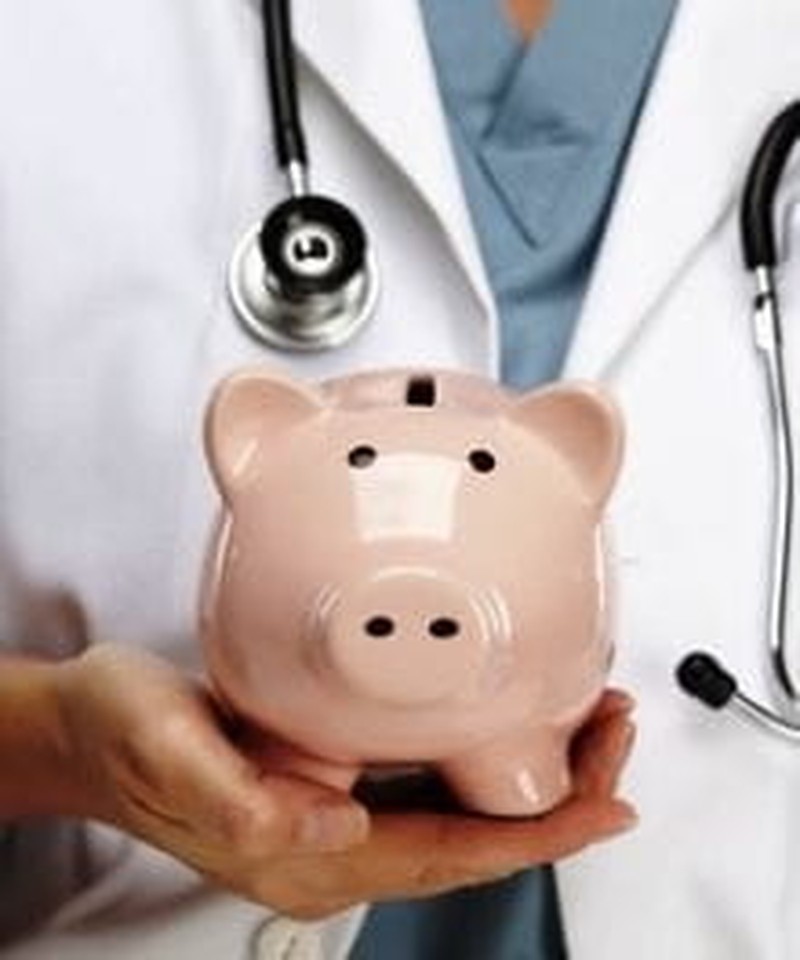 Paying off a mountain of medical debt can be a very daunting task to deal with, especially if you're living on a very limited income with which to pay off that debt.
The thing that really stinks about medical debt is that, unlike regular consumer debt (Like car payments or credit card bills), it's a debt that just can't always be prevented. Sure, you can do your best to live a healthy lifestyle to prevent large medical bills in the first place, but no matter how much you do toward prevention, it's still likely that at some point in your life you'll incur medical bills that could potentially add up to tens, or even hundreds of thousands of dollars.
Medical Debt Can Happen Unexpectedly
I know this from personal experience.
Just 3 weeks ago, I had a heart attack at the age of 45. I have no family history and keep myself in great shape, so this was totally unexpected. Most of the bills are not in yet, but the cost is very likely to exceed $100,000. Thank God we have great insurance that should cover most of the cost!
But these huge bills got me thinking, "What about those people that end up in huge amounts of medical debt and don't really know everything they should about dealing with that kind of debt?" That's what inspired me to write this post.
So if you suddenly find yourself swimming in a sea of medical debt, here are some of the things you should do to keep the great white shark of medical bills from swallowing you whole (cue the "Jaws" music).
First, let's talk about what NOT to do when you have a large amount of medical debt:
Don't Ignore It- It can be really easy to shut down emotionally and just ignore the fact that the bills are rolling in. It can be emotionally taxing to deal with on top of the medical problems you're already going through. But you have to realize that this debt is not going to magically go away if you ignore it. The quicker you contact the hospital and start making a plan to pay off the debt, the better off you'll be.
Take control of the situation.
Don't Put it on a Credit Card- The interest rate on most cards is high and can cost you a ton of money in interest while you try to get the debt paid off. However, even if you put your medical debt on a zero interest credit card, it's still not a wise move because if you run into trouble paying off the debt, it can be much more difficult to deal with a credit card company than it is to deal with a hospital to work something out.
Don't Take Out a Loan- Again, you'll be charged interest on the balance of the loan that can cost you hundreds, or even thousands of dollars. Hospitals typically don't charge interest on your balance unless you have been sent to collections. Hospitals are also easier to deal with than a bank or other lender if you run into trouble paying off the balance.
Don't EVER Take Money Out of Retirement Accounts- The collection coordinator for the hospital may suggest this as an option to get your bill paid. But seriously, is it wise to compromise your future to pay off bills in the present? I don't think so! If you take money out of these accounts, you'll have to pay your normal tax rate on any money you withdraw, plus a 10% penalty on top of that.
For example: If you were to take $10,000 out of your 401k or IRA to pay off your medical debt, you would pay $2,500 or so in taxes (Depending on your tax bracket), plus an additional $1,000 in penalties. That means you will only have $6,500 to put toward the debt. Not a smart way to use your money dude!
These options may sound good at the time when you're deep in debt and you want to get the hospital paid off, but thinking with a clear head and using some good ole' common sense will help to ensure that you don't exchange one kind of debt for other, worse kinds of debt that can be even harder to overcome.
There are so many ways to make your situation with medical debt much worse if you don't know all the facts or are not thinking with a clear head because you're stressed out and worried. Avoiding these four mistakes can save you some serious money and heartache that you just don't need when you're having medical problems and dealing with the mountain of medical debt that can go along with it.
In the next post I'll flip to the other side and let you know just what you should be doing when it comes to getting your medical debt paid off as easily and quickly as you possibly can.
Until next time…
Have you had any experience with medical debt? Any more things that should be avoided? Let me know in the comments.
Article originally published on Celebrating Financial Freedom. Used with permission.
Dr. Jason Cabler is a Christian personal finance blogger, author, and speaker. He teaches how to get out of debt and live a debt free lifestyle through his Celebrating Financial Freedom blog and self study course. His book How to Budget- The Quick and Easy Guide to Making a Budget That Works is now available. He can be reached for interviews or speaking engagements by email (jasoncabler@cfinancialfreedom.com) and can be found on Twitter, Facebook, and Google +.
Publication date: February 13, 2013