"Por tanto, si traes tu ofrenda al altar y allí te acuerdas de que tu hermano tiene algo contra ti, deja allí tu ofrenda delante del altar y ve, reconcíliate primero con tu hermano, y entonces vuelve y presenta tu ofrenda" (San Mateo 5:23-24 RV 1960).
Pesares. ¿Todos los tenemos, verdad? Pero una cosa que he aprendido a medida que nos más nos acercamos al final de nuestra vida terrenal: últimamente no es lo que no hicimos para nosotros lo que lamentamos tanto sino lo que no hicimos por los demás. No tengo absolutamente ningún pesar sobre cualquier bondad que he ofrecido, cualquier hecho desinteresado que he realizado, o cualquier regalo que he dado. Si algo me da pesar son esos momentos cuando yo pude haber dado algo y decidí no hacerlo; o momentos cuando me serví a mí en vez de a los demás; momentos cuando dije una palabra poco amable en vez de una palabra alentadora.
Billy Graham, en el Acercamiento a Casa, escribe, "no llegues al final de tu vida y mires hacia atrás con el pesar de un dolor que podría haber sido perdonado o una relación que podría haber sido recuperada — si tú sólo hubieras tomado la iniciativa y hubieras dado el primer paso." Ahora es el tiempo - ahora mismo, hoy, hasta en este mismo momento — para tomar la iniciativa y dar el primer paso hacia la reconciliación de una relación rota o alentar a alguien en necesidad o dar de uno mismo. Cuan tan fácil es olvidarlo por un rato y decir que lo haremos "más tarde", pero el "más tarde" no es algo que se nos es prometido. Esta puede ser nuestra única posibilidad.
Si amamos a Dios y con regularidad le ofrecemos alabanza y adoración, oraciones de agradecimiento, entonces tenemos que prestar atención a la advertencia en San Mateo 5 para ir PRIMERO a quien hemos ofendido (o quién nos ha ofendido) o de quien estamos enajenados por cualquier razón — y hacer lo que podamos para rectificar la relación. Esa persona pueda que acepte o no nuestros esfuerzos, pero habremos ido por un largo camino para asegurarnos de no llegar al final de nuestra peregrinación terrenal con una carreta llena de pesares que viene atrás de nosotros.
***
"If you bring your gift to the altar, and there remember that your brother has something against you, leave your gift there before the altar, and go your way. First be reconciled to your brother, and then come and offer your gift"
Matthew 5:23-24, NKJV
Regrets. We all have them, don't we? But one thing I've learned as we come closer to the end of our earthly life: ultimately it isn't what we didn't do for ourselves that we regret so much as what we didn't do for others. I have absolutely no regrets over any kindness I've offered, any selfless deed I've performed, or any gift I've given. If I regret anything it's those times I could have given but chose not to; times I served myself rather than others; times I spoke an unkind word rather than a healing one.
Billy Graham, in Nearing Home, writes, "Don't come to the end of your life and look back with regret over a hurt that could have been forgiven or a relationship that could have been healed—if you had only seized the initiative and taken the first step." Now is the time—right now, today, even this very moment—to seize the initiative and take that first step toward reconciling a broken relationship or encouraging someone in need or giving of yourself. How easy to put it off and tell ourselves we'll do it "later," but we aren't promised later. This may be our only chance.
If we love God and regularly offer up praise and worship, prayers and thanksgiving to Him, then we need to heed the admonition in Matthew 5 to FIRST go to that one we've offended (or who has offended us) or from whom we are estranged for whatever reason—and do whatever we can to make it right. That person may or may not accept our efforts, but we will have gone a long way in ensuring we don't reach the end of our earthly journey with a cartload of regrets following along behind us.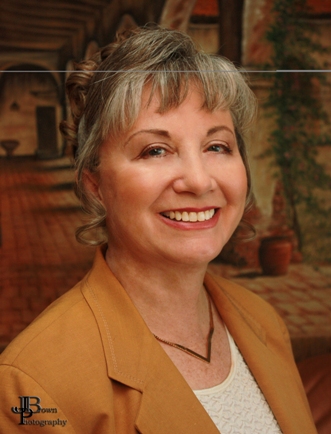 Kathi Macias, popular speaker and prolific author, is an Angel-award winning writer who has published nearly thirty books, including her latest releases, Mothers of the Bible Speak to Mothers of Today (New Hope Publishers) and My Son John (a novel from Sheaf House). Whether keyboarding her latest book, keynoting a conference, or riding on the back of her husband's Harley, Kathi "Easy Writer" Macias is a lady on a mission to communicate God's vision. Her insightful words—filled with passion, humor and soul nourishment—refresh audiences from all walks of life. Join Kathi as she hosts "Write the Vision" every Thursday from 6—7 p.m. (Pacific Time) via THE International Christian Network (www.theicn.com). To learn more about Kathi or to book her for your next event, visit www.KathiMacias.com. Spanish translations by Cynthia Alcantara (cynthia.alcantara1@gmail.com).