Micaías respondió: — ¡Vive Jehová, que lo que Jehová me hable, eso diré!
1 Reyes 22:14 RV 1995.
Porque mucho de lo que yo escribo tiene que ver con cuestiones sociales muy difíciles — la persecución de la iglesia, la inmigración ilegal, familias con amados encarcelados, el tráfico humano, los desamparados, — con frecuencia me preguntan, "Por qué escribe usted sobre esos temas tan oscuros? "¿Mi respuesta? No escribo sobre temas oscuros. Escribo sobre la Luz que brilla en la oscuridad."
También viajo mucho y doy presentaciones/enseñanza. Aunque me encanta dar presentaciones y disfruto los tiempos de enseñanza, no me gusta tanto la parte de viajar. ¿(Ha pasado usted mucho tiempo en un aeropuerto o ha tratado últimamente de hacer una conexión apretada?) Ahora mismo estoy en medio de diez días de viajes/presentando que requieren que cuatro de esos días sean días que comienzan en la madrugada cuando aún esta oscuro, pasando por inspecciones y luego salidas y aterrizajes, y corriendo de una puerta a otra sólo para estar en los locales en la lista de presentaciones como lo indica el horario.
No es divertido. ¿Entonces, por qué lo hago? Porque creo que Dios me ha llamado para "comunicar la visión" (ver Habacuc 2:2) y me ha abierto las puertas para que yo lo pueda hacer así. Pero decir "si" a la escritura y a las presentaciones en Su dirección también requiere que, como Micaías, escribamos y hablemos "lo que el SEÑOR nos dice". A veces puede ser difícil, en particular cuando Él nos habla sobre encarar el pecado o decir el absoluto, la verdad intransigente que sabemos no será bien acogida. En un mundo que, en su mayor parte, rechaza absolutos y adora cualquier cosa - la tolerancia, no es sorprendente cuando nos encontramos en posiciones difíciles porque hemos obedecido a Dios y hemos comunicado las palabras/visión que Él nos ha dado.
Y aún así, podemos nosotros alguna vez ser fieles para continuar haciéndolo así, aun si venimos al lugar donde tantos otros Cristianos a través de los siglos (y hasta hoy) se han encontrado en lugares donde: el hablar de las palabras de Dios y comunicación de Su visión puede costarnos nuestras mismas vidas. Recuerde, Dios nos ha llamado para hablar la Luz en la oscuridad. ¿Si no lo hacemos, quién lo va a hacer?
And Micaiah said, "As the Lord lives, whatever the Lord says to me, that I will speak" (1 Kings 22:14, NKJV).
Because so much of what I write has to do with tough social issues—the persecuted Church, illegal immigration, families with incarcerated loved ones, human trafficking, homelessness—I am often asked, "Why do you write about such dark subjects?" My answer? "I don't write about dark subjects. I write about the Light that shines in darkness."
I also do a lot of traveling and speaking/teaching. Though I dearly love the speaking and teaching times, I'm not so crazy about the traveling part. (Have you spent much time at an airport or tried to make a tight connection lately?) Right now I'm in the midst of ten days of traveling/speaking that requires four of those days to be days of getting up in the dark, going through screenings and then take-offs and landings, and racing from one gate to another just to be at the speaking venues according to schedule.
Not fun. So why do I do it? Because I believe God has called me to "communicate the vision" (see Habakkuk 2:2) and has opened the doors for me to be able to do so. But saying "yes" to writing and speaking at His direction also requires that we, like Micaiah, write and speak "whatever the LORD says" to us. Sometimes that can be tough, particularly when He speaks to us about confronting sin or speaking absolute, uncompromising truth that we know might not be well received. In a world that, for the most part, rejects absolutes and worships an anything-goes tolerance, it's not surprising when we find ourselves in difficult positions because we have obeyed God and communicated the words/vision He has given us.
And yet, may we ever be faithful to continue to do so, even if we come to the place that so many other Christians down through the centuries (and even today) have found themselves in: where speaking God's words and communicating His vision may cost us our very lives. Remember, God has called us to speak Light into the darkness. If we don't do it, who will?
***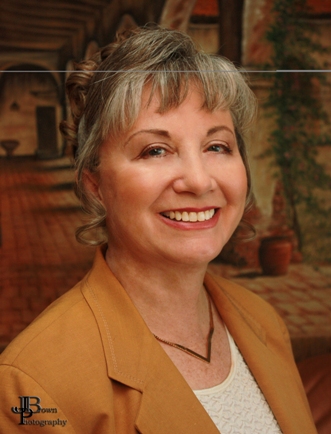 Kathi Macias, popular speaker and prolific author, is an Angel-award winning writer who has published nearly thirty books, including her latest releases, Mothers of the Bible Speak to Mothers of Today (New Hope Publishers) and My Son John (a novel from Sheaf House). Whether keyboarding her latest book, keynoting a conference, or riding on the back of her husband's Harley, Kathi "Easy Writer" Macias is a lady on a mission to communicate God's vision. Her insightful words—filled with passion, humor and soul nourishment—refresh audiences from all walks of life. Join Kathi as she hosts "Write the Vision" every Thursday from 6—7 p.m. (Pacific Time) via THE International Christian Network (www.theicn.com). To learn more about Kathi or to book her for your next event, visit www.KathiMacias.com. Spanish translations by Cynthia Alcantara (cynthia.alcantara1@gmail.com).