Conditional Peace
"You will keep him in perfect peace, whose mind is fixed on You, because he trusts in You." (Isaiah 26:3)
Isaiah wrote of a state of perfect peace in which God can keep you continuously. He wrote that this state of continuous serenity is based on two very important conditions: you must keep your mind centered on God and you must trust God. This peace is supernatural because it's a peace you can have even when the circumstances of your life are chaotic.
Jesus promised that He would give His followers a peace the world would never understand because it comes from Him and could be theirs even in the middle of their storms of life. The early followers of Christ were persecuted. While suffering unimaginable cruelty at the hands of their persecutors many died peacefully because they had this peace.
The Apostle Paul believed in this peace. In just one chapter of one of his letters he listed twelve conditions on which this peace is based. In another letter Paul described this peace as the fruit, or expression of the reality that the Holy Spirit lives in the authentic disciples of Jesus. We might therefore conclude that the basic condition of this peace is that the Holy Spirit lives in you.
"Christ in you" is the foundation on which all the conditions of this peace are to be built (Colossians 1:27 LB). Before we look at Paul's twelve conditions for this peace I have a question I want to ask you. There is obviously something to believe and Someone to receive when you become a follower of Jesus Christ.
My question is have you received Him?

---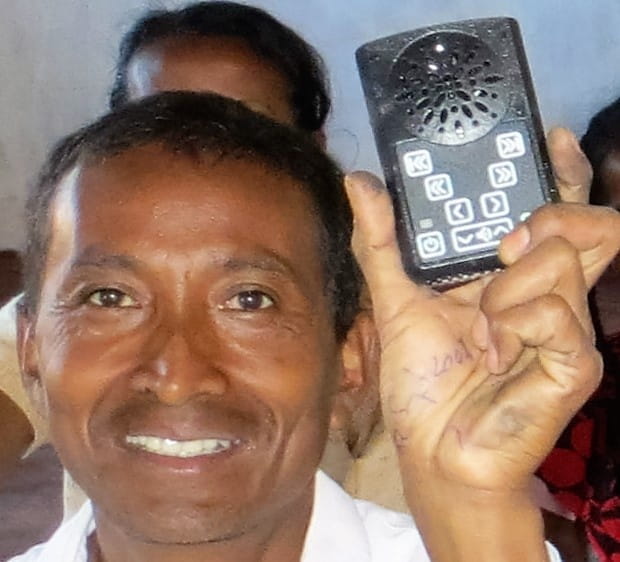 Give MBC to developing nations
Do you love The Mini Bible College by Dick Woodward? We do, too! That's why ICM has translated MBC into more than 40 languages and distributes it for free to church leaders, pastors and small groups all over the world.