August 14
But He's Just a Kid!
Long ago I taught middle school music for two semesters. One student's parents asked her how the class was going. "Well, he's okay, but he treats us like children," she replied. Her mom and dad had to look away as they suppressed their laughter.
Children need to be treated as though their opinions and thoughts matter, which, of course, they do. Even the prophet Samuel, as he was sent to anoint the next king, guessed wrong, very wrong, at which of Jesse's sons was God's choice. It was the kid, David. "The Lord said to Samuel, '. . . The Lord does not look at the things man looks at. Man looks at the outward appearance, but the Lord looks at the heart'" (1 Samuel 16:7).
It was a little servant girl who hooked up the Syrian military commander, Naaman, with the prophet Elisha. That girl's brave testimony brought Naaman healing from his leprosy. Jesus greatly preferred the children's hosannas on Palm Sunday to the Pharisees' sneering on Monday (Matthew 21:15).
Do you believe that children's praise matters to God as much as yours? . . . that God has given them insights that adults miss? . . . that the body of Christ needs them as much as you? . . . that they are important partners in carrying out God's rescue mission?
---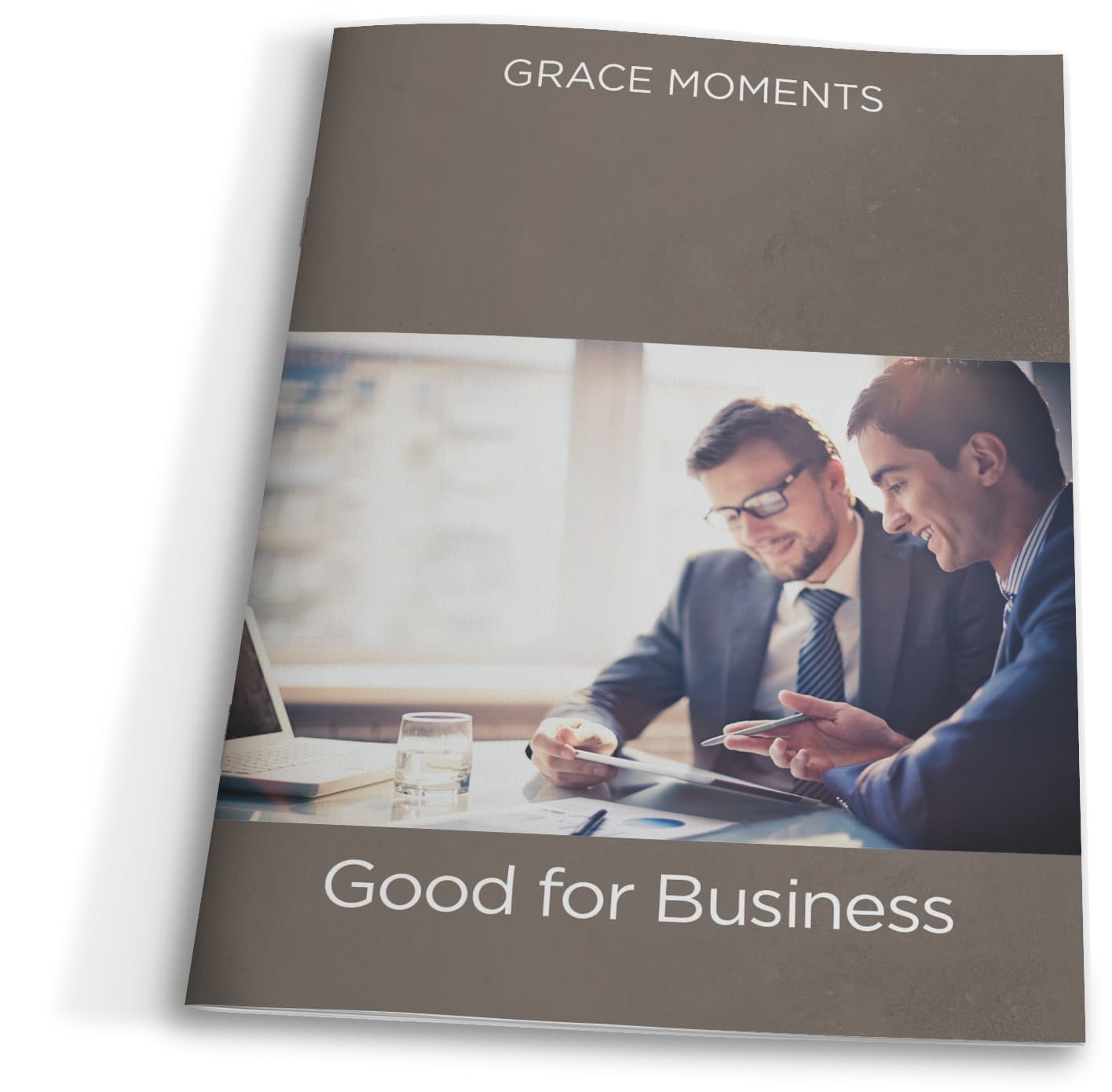 Being a Christian and excelling at your job aren't two separate things. In fact, the way you speak, act, and treat others at work is actually a way of worshiping God.
We want to help you live with Christian integrity in every area of your life by sending you our 30-day devotional Good for Business. These inspiring nuggets of truth from God's Word will encourage and equip you to live with integrity in your day-to-day routine. You'll learn how a life lived well can show Jesus to others—and speak volumes about the Savior you represent.
Good for Business is our thank-you for your donation to help bring the timeless truths of God's Word to more people all over the world. Request your copy today!
For more from Time of Grace visit them at TimeofGrace.org or visit their OnePlace.com and LightSource.com pages!