October 3
The Long View
I don't know if people who live in Western culture ever had a particularly long attention span, but I'm convinced it's getting worse by the week. The blazing speed of digital communication tools means that we never have to wait long for anything anymore. The devices in our hands—TV remote, game controller, smartphone—issue commands and expect instantaneous fulfillment.
God is not impressed. He too can move with blinding speed, but his plans also can take decades to unfurl and develop. He saw in the precocious, spoiled teenager Joseph gifts and talents that would be useful in his plans for the nations, but they needed long, slow cooking to develop. Joseph didn't know it at the time, but being sold into slavery by his brothers and being thrown into prison actually were woven into God's greater plans.
Later in his life (but certainly not at the time) Joseph realized that God takes the long view. He told his forgiven brothers, "God sent me ahead of you to preserve for you a remnant on earth and save your lives by a great deliverance. So then, it was not you who sent me here, but God. He made me father to Pharaoh, lord of his entire household and ruler of all Egypt" (Genesis 45:7,8).
Are you confused right now about God's plans for you? Relax. You'll know when it's time.
---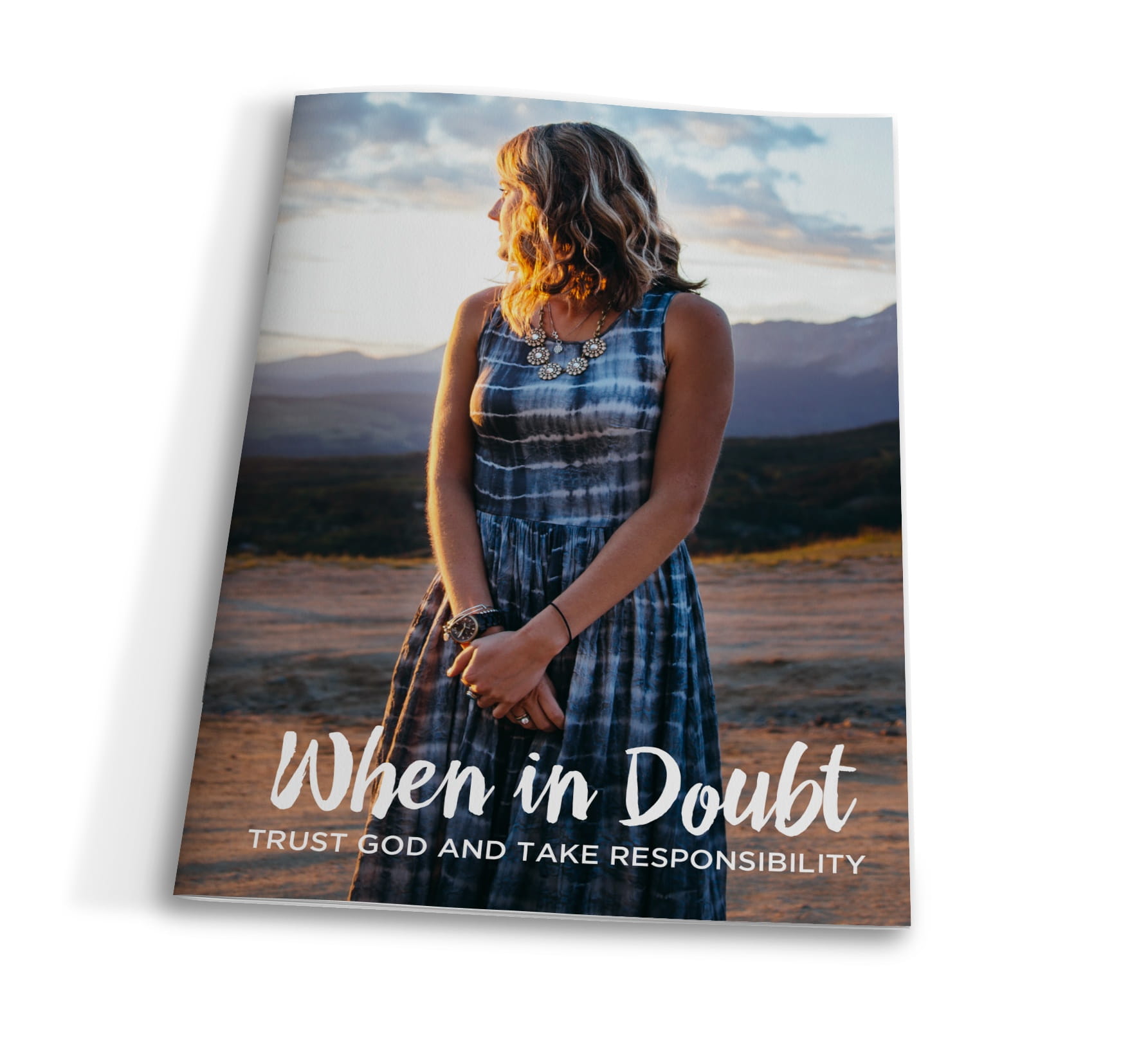 When in Doubt: Trust God and Take Responsibility
We all have doubts and uncertainties about many things, and with those comes a tension between trusting God and also taking personal responsibility. It's from wanting a childlike faith but needing to be a grown-up Christian.
We can trust God and take responsibility for our choices and actions at the same time. In this book, the author encourages you to think deeply about what it means to trust God and at the same time use the gifts and blessings that he has given you to act according to his will.
When in Doubtis our thank-you for your support to help share the timeless truths of God's Word with more people through Time of Grace.  Request your copy today!
For more from Time of Grace visit them at TimeofGrace.org or visit their OnePlace.com and LightSource.com pages!