November 12
God's Gift
Happy is the man who has learned to say, "I married above myself." I have heard this dozens of times from fellow pastors, who give huge credit to their wives for taking them through "finishing school."
Marriage is far more beneficial than just helping men find a way to express sexuality without sin. Wives help males understand the way the other 50% of the world thinks. Wives bring grace and beauty, fragrance and flowers into life. Wives bring intuition and sensitivity, attention to relationships and heart-emotion. It is to women that human reproduction has been granted, and only through them can babies be born into a lonely home.
The only way Adam could get his missing rib back was to be married. He was excited to meet Eve. Adam's sons still thrill to be given one of Eve's daughters. "He who finds a wife finds what is good and receives favor from the Lord" (Proverbs 18:22).
Husbands, are you listening? Say it with me: "Thank you, Lord, for your gift of my wife."
---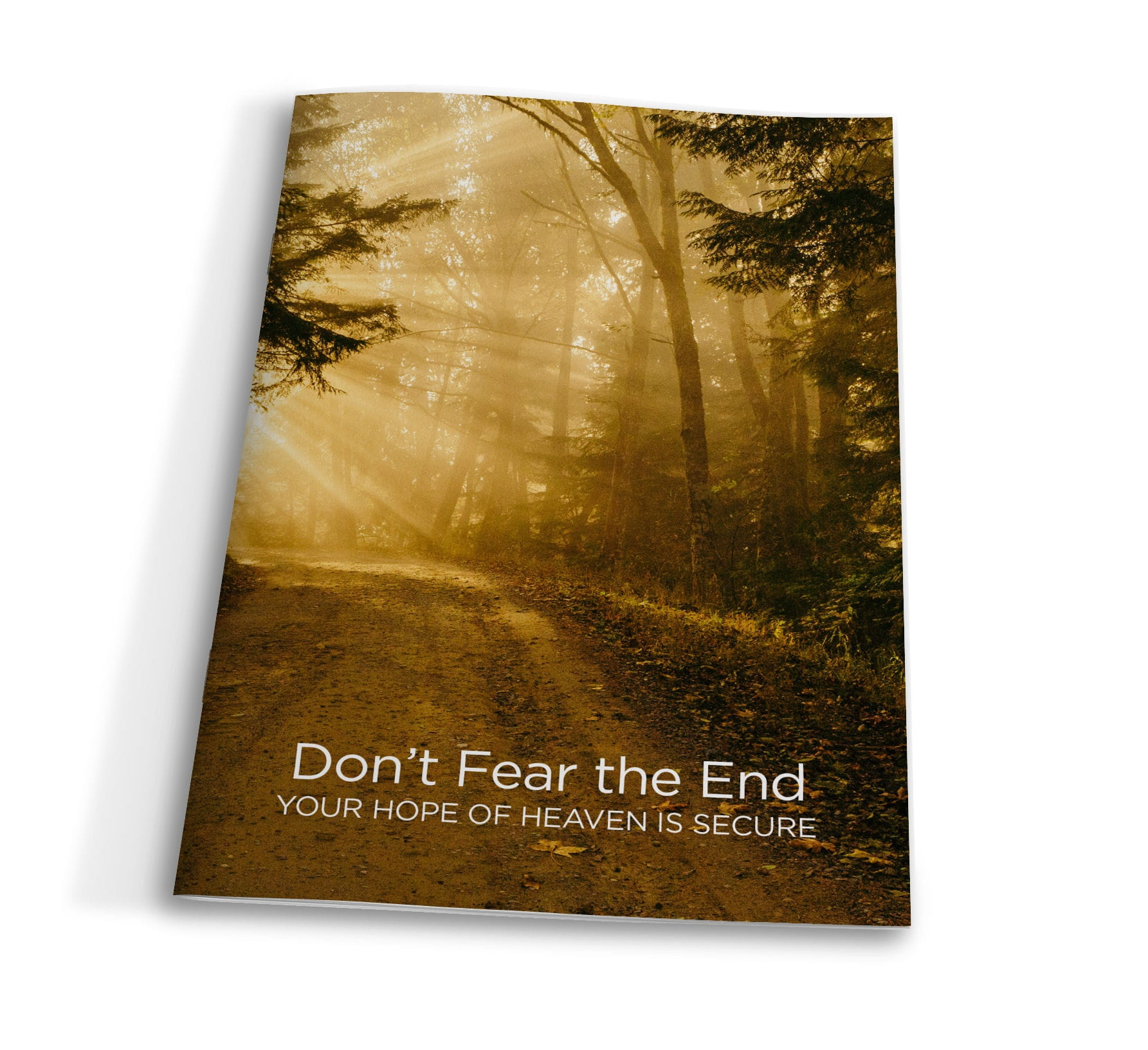 Don't Fear the End: Your Hope of Heaven Is Secure
Everyone fears death on some level. Even if we're firmly rooted in Christ, there's so much that's unknown about what we'll experience. And then comes judgment, which is another thing that can cause anxiety.
But unless Jesus returns first, death is something we'll all experience. So we want to help you face death without fear by sending you our new book, Don't Fear the End: Your Hope of Heaven Is Secure.
This book shows you how to live fearlessly, knowing your assurance comes from Jesus who has secured your salvation from beginning to end.
Don't Fear the End is our thank-you for your donation to help take the timeless truths of God's Word to more people all over the world through Time of Grace. Request your copy today!
For more from Time of Grace visit them at TimeofGrace.org or visit their OnePlace.com and LightSource.com pages!