February 13
Jesus is self-control
I wish I could say that I am revolted by temptation to sin. I wish I could say that I hate and fear and reject Satan's tempting voice. I wish I could say that I always see the dangers of sinful rebellion and run in the other direction. But I can't say any of those things, and I doubt if you can either.
I nurse grudges because I like the self-righteous superiority. I snap and bark irritable words, enjoying the adrenaline rush. I like lying because it is easier than admitting weakness and failure. I know hard work pays off in the long run, but laziness always pays off right now.
One of many reasons why I love and worship and need Jesus is that by living my life as a human being, he stepped in for me and showed the self-control and self-discipline I too often lack. He not only suffered for me. For over three decades in advance of Calvary he defeated the devil every day, refusing to reenact Adam and Eve's and my rebellions. "We do not have a high priest who is unable to sympathize with our weaknesses, but we have one who has been tempted in every way, just as we are—yet was without sin" (Hebrews 4:15).
Just say no? Impossible for me, but accomplished by Jesus. Are you as grateful as I am?
---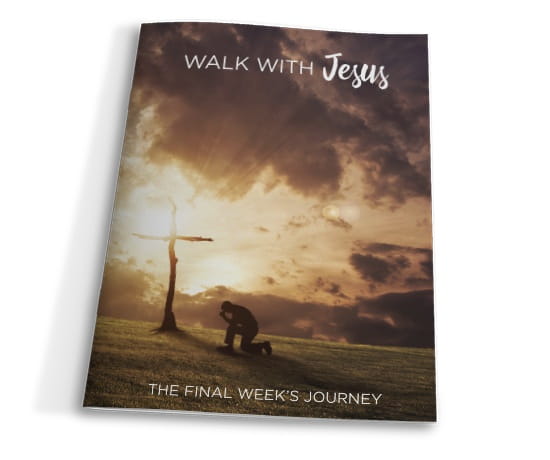 Grow Closer With God During Lent!
Specially written to guide you during the Lenten season, Walk With Jesus: The Final Week's Journey will give you a better understanding of what Jesus experienced during the last week of his life—and help you grow closer with God in the weeks leading up to Easter.
Request your copy of Walk With Jesus when you donate to help share the timeless truths of God's Word with more people!
For more from Time of Grace visit them at TimeofGrace.org or visit their OnePlace.com and LightSource.com pages!