August 28
The scent of the Savior
Pastor Mark Jeske
Mary Kay Ash, the founder of the immense cosmetic network, was legendary for training her salespeople always to present the company in the very best light—she wanted the Mary Kay brand to shine from them. Her reps were to look like proper ladies—in the beginning they were to wear white gloves, and there was never any alcohol served at any corporate events. From humble beginnings in Texas in 1963, Mary Kay is now a global cosmetics empire.
Can people in your world detect any Christianity in you? Does your life exemplify the "brand"? Do you look (and smell!) like Jesus? "But thanks be to God, who always leads us as captives in Christ's triumphal procession and uses us to spread the aroma of the knowledge of him everywhere.For we are to God the pleasing aroma of Christ among those who are being saved and those who are perishing"(2 Corinthians 2:14,15).
Do you like being thought of as one of Jesus' sales reps? Do you like being told what the "brand" ought to look and sound like? Do you know that Jesus has no other plan for spreading his gospel of forgiveness and immortality to the ends of the earth? He has decided to limit himself to people, people like you and me. For better or worse, you and I are all there is.
I want to bring the pleasant aroma of Jesus to my world tomorrow. You?
---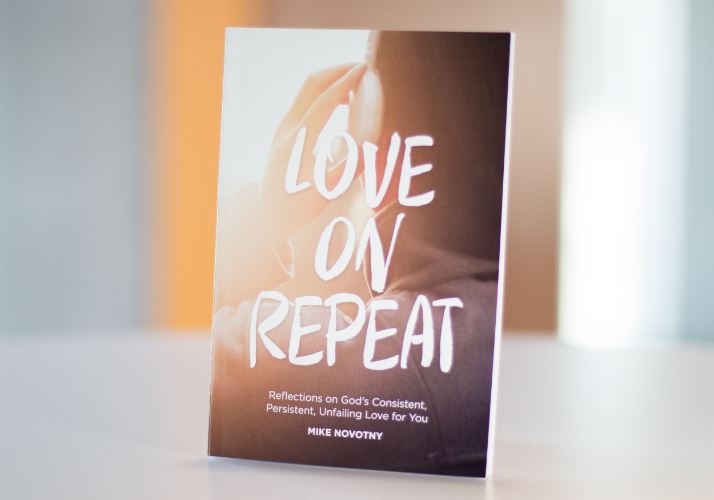 Your gift goes twice as far to tell others about God's grace!
A generous donor with a heart for spreading the good news about Jesus has stepped forward with a $75,000 Challenge Grant. And this donor is challenging friends like you to meet it by August 31.
This means more people can not only learn about their Savior—but see how he is at work in their lives right now.
When you give to reach the $75,000 Challenge Grant, you'll not only make your gift worth TWICE as much—you'll help more people start living in the joy of God's grace!
We'll say thanks for your gift today by sending you a copy of our new book, Love on Repeat.
Double the impact of my gift to spread the gospel!
For more from Time of Grace visit them at TimeofGrace.org.