What Does the Bible Say about Anxiety?
Hope Bolinger

2019

14 Jun

COMMENTS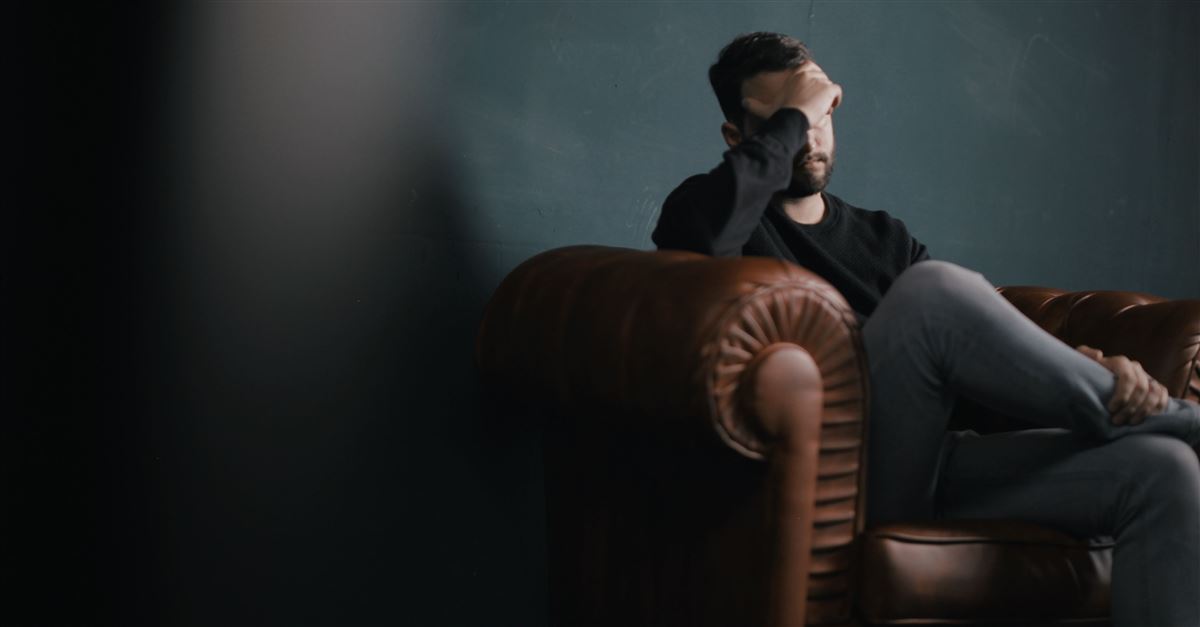 Often when Christians meet fellow believers who deal with anxiety, whether temporary or chronic, they will sometimes quote the verse "do not be anxious about anything" from Philippians (Philippians 4:6).
They may do so to:
Reassure the believer God has control no matter what circumstances life presents;
Remind the believer to keep their mind on things above rather than earthly worries;
In some cases, put an end to a conversation that many Christians can find difficult or awkward to navigate, especially if they have not dealt with chronic anxiety before.
No matter the reasoning, the Bible does have more to say on the subject of anxiety than a few words from Paul. This article will explore some people who dealt with anxiety in Bible, whether for a lifetime or for a brief moment of anguish, what the Bible has to say specifically, and how we can address the anxiety of a fellow believer or deal with our own worries.
People who experienced anxiety in the Bible:
Although those in biblical times probably would not have had a word for chronic or temporary anxiety, biblical writers did experience periods of worry, unease, and angst. This article does not address every case in which writers or people mentioned in Scripture experienced anxiety, but it will mention a few acute cases.
David
One cannot talk about anxious thoughts without addressing the many Psalms of David, which cry out to the Lord in distress. For instance, David describes himself as in "pain" and "afflicted" (Psalm 69:29).
Circumstances such as King Saul seeking to kill David and his many foes rising against him led him to fear for his life and the future.
Daniel
When confronted with terrifying visions, Daniel fainted and lay sick for days (Daniel 8:27). In the previous chapter he had described his mental state as "troubled in spirit" because of the visions he saw (Daniel 7:15). When he saw what the future held, what terrifying rulers and powers would take hold of the future, it disturbed him, rendering him unable to do much for several days.
Jesus
In the Garden of Gethsemane, Jesus experienced such distress and apprehension, his sweat turned to droplets of blood (Luke 22:44).
Some doctors have attributed this phenomenon to what is known as "hematidrosis." Doctors have linked this to one's fight or flight response. It seems to be caused by extreme distress, anxiety, or fear. For Jesus to sweat droplets of blood, he would have to have so much apprehension that blood vessels in his head would burst from the pressure and leak droplets of blood.
What does the Bible say about anxiety specifically?
Although some people experienced anxiety in the Bible, Christians should know what Scripture says about anxiety in general. Christians can quote the verse from Philippians to reassure each other about God's control, but what else does the Bible have to say?
First, one can take a look at some of the examples above to see how those people confronted their anxiety.
For instance, whenever David cried out to God in anguish, at the end of the Psalm he acknowledges God's power and plan (Psalm 13:5). This might indicate Christians should place their trust in God, even when anxious thoughts and worries can cause them to feel the opposite way.
In addition to how biblical examples deal with anxious thoughts, Christians can look to the following verses for guidance when it comes to anxiety:
1 Peter 5:7– Peter encourages Christians to cast their cares on God, because God cares for them. This might mean giving worries to God, knowing He'll work all things for good.
Matthew 11:28– Jesus tells us to come to Him with our burdens that make us weary, and He'll give us rest. Similar to the verse above, this seems to indicate believers should come to God with whatever makes them apprehensive, and He will exchange their loads with peace.
Matthew 6:25-26– In these verses, Jesus seems to indicate Christians shouldn't worry about what they'll wear, eat, or drink. He mentions how God takes care of the birds of the air. If He does so, and humans have greater value than birds, how much more will He pay attention to the needs of His people?
As for Christians who do not currently deal with anxiety, what should they do? Scripture encourages us to bear one another's burdens (Galatians 6:2). When a fellow brother or sister struggles with fears of what the future may hold, Christians should walk alongside them and provide comfort and peace during volatile moments in life.
What does this mean for Christians who struggle with anxiety?
Believers will likely experience circumstances in life which will leave them anxious or apprehensive. Considering 40 million people in the United States (about 18 percent) of the population experiences chronic anxiety within a given year, several Christians may struggle with crippling fear.
During such times, Christians should:
Comfort and encourage them. All Christians struggle, and it never helps to adopt a pharisaical attitude during a brother or sister's greatest time of need.
Provide for whatever needs a brother or sister has. Perhaps they have grown worried about where their next meal will come from. God promises to provide for the needs of His people, but He often does so through other believers.
Walk alongside them during the struggle. We will all face times in our lives where we need the love and support of other believers. Someone who deals with anxiety may need that support right now.
Photo credit: Unsplash/Nik Shuliahin
---
Hope Bolingeris a literary agent at C.Y.L.E. and a recent graduate of Taylor University's professional writing program. Having dealt with chronic anxiety for five years, she understands the struggle of anxious thoughts. More than 350 of her works have been featured in various publications ranging from Writer's Digest to Keys for Kids. She has worked for various publishing companies, magazines, newspapers, and literary agencies and has edited the work of authors such as Jerry B. Jenkins and Michelle Medlock Adams. Her column "Hope's Hacks," tips and tricks to avoid writer's block, reaches 3,000+ readers weekly and is featured monthly on Cyle Young's blog, which receives 63,000+ monthly hits. Her modern-day Daniel, "Blaze," (Illuminate YA) just released, and they just contracted the sequel. Find out more about her here.